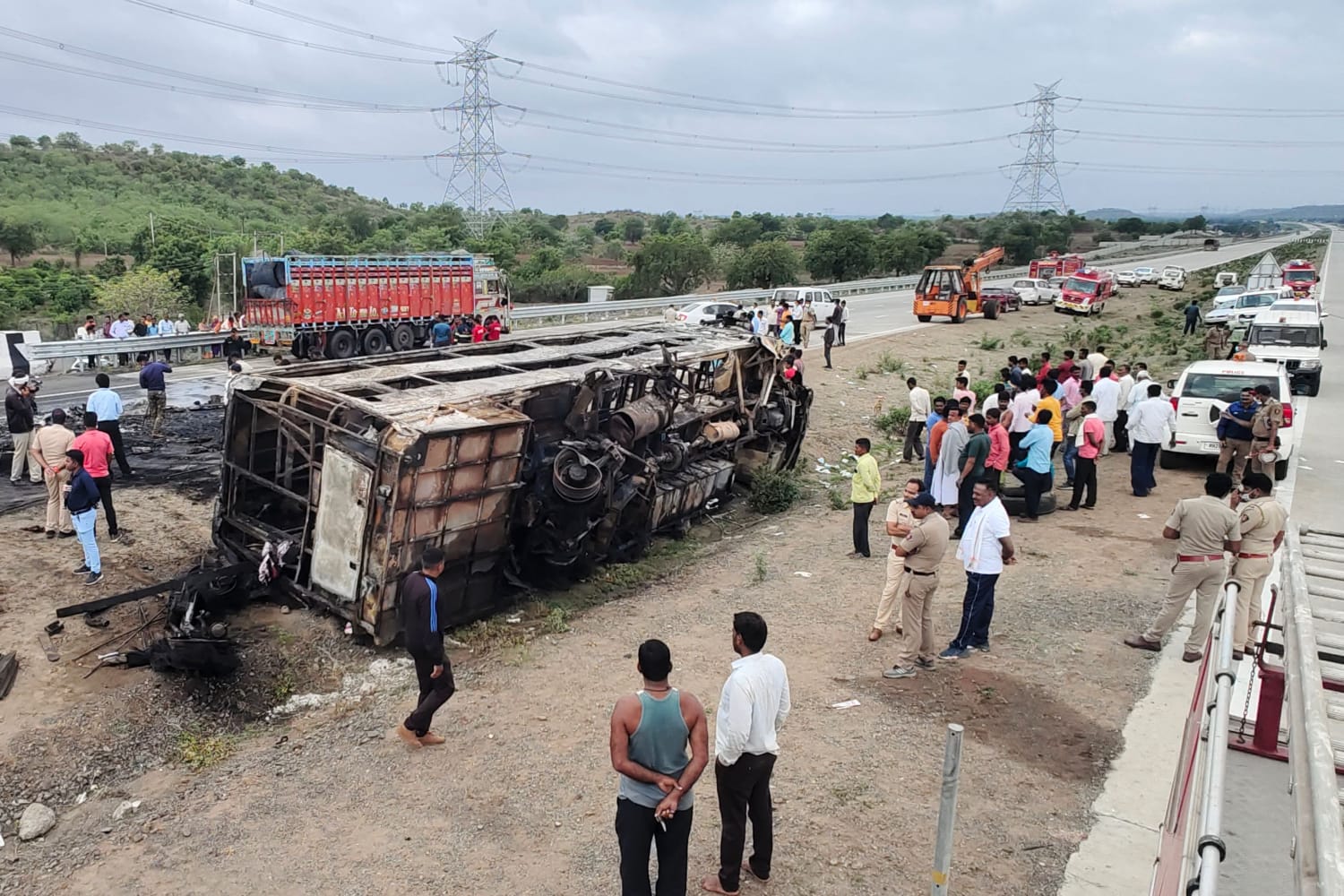 A tire blowout caused a bus to lose control and crash into a road divider and burst into flames, killing 25 people in western India early Saturday, police told local media.
Police officer Sunil Kadasne told the Press Trust of India news agency that 33 people were on the bus when the crash occurred around 1:30 a.m. (4:00 p.m. ET) on a highway in the Buldhana district of Maharashtra state. The eight survivors were taken to a hospital, he said.
The private travel bus was headed to Pune city from Nagpur, another city in the state.
Deadly road accidents are common in India, often due to reckless driving, poorly maintained roads and aging vehicles. More than 110,000 people are killed every year in road accidents across India, according to police.
The state's Chief Minister Eknath Shinde and Prime Minister Narendra Modi posted separate tweets expressing sorrow, and said they would pay support to each victim's family, amounting to 700,000 Indian rupees ($8,500).