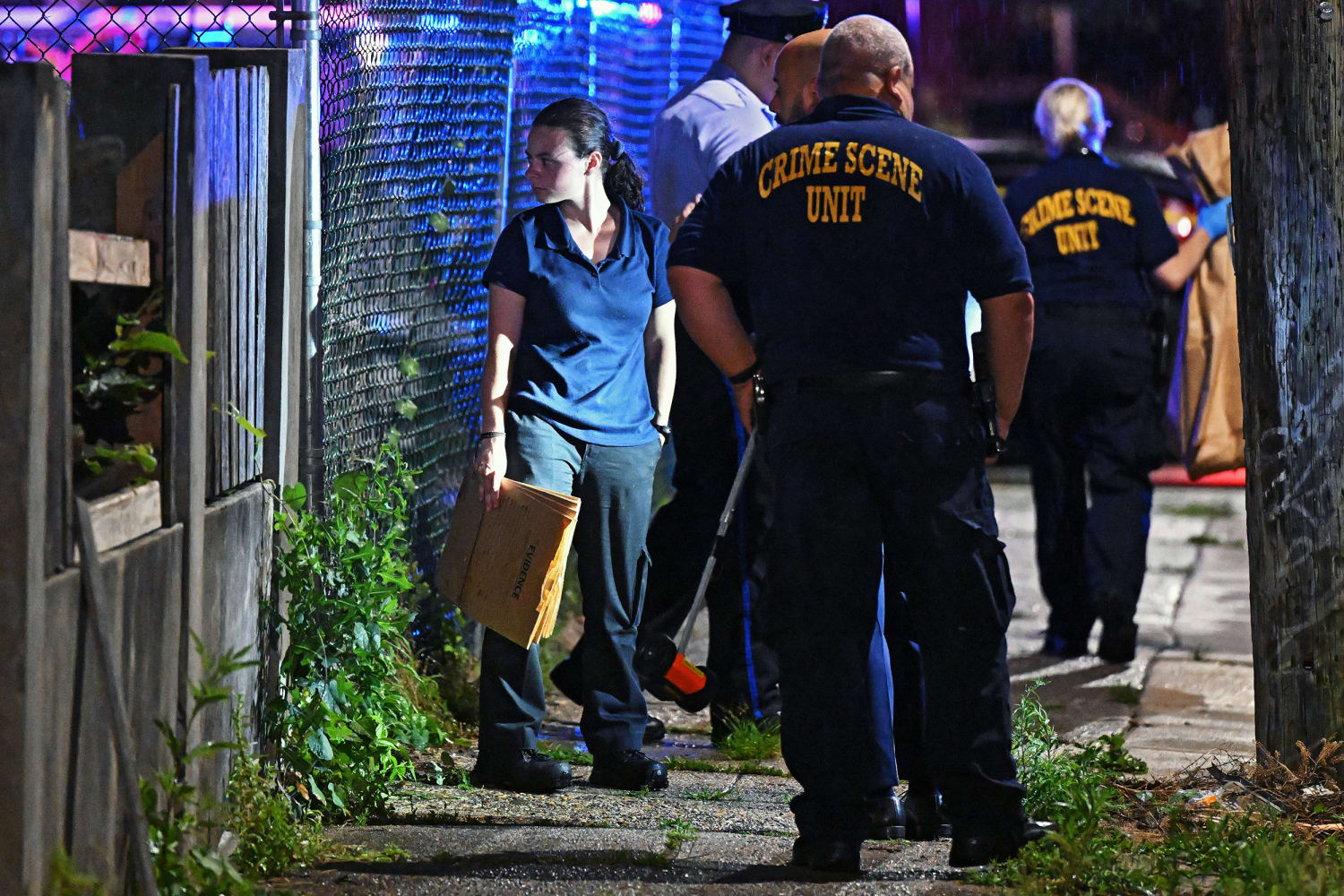 All of those shot were male. Police believe three of the four dead are 20, 22 and 59 years old, and the fourth has not been identified but could be 16 to 21, Outlaw said.
Outlaw described gunfire at multiple locations. Officers were first flagged down in the area of 56th and Chester streets, and there had been calls about gunfire, as well, she said.
Officers arrived and found people shot. As they were preparing them for transportation to the hospital, she said, more shots rang out from up the street, at 56th Street and Kingsessing Avenue.
After police went there, more shooting occurred on nearby Frazier Street, Outlaw said. The foot chase was on Frazier, and it ended in an alley there, Outlaw said.
"The way it was described to me was that once he was cornered in the alley, the officers gave him commands to show his hands, and they were able to get him into custody without further incident," she said.
Outlaw said detectives were working to "do everything that we can to figure out the 'why' behind this act."
Philadelphia Mayor Jim Kenney tweeted that he was horrified by the reports of the shooting.
"My heart is with the loved ones and families of everyone involved, and I send my prayers to the victims," he said.