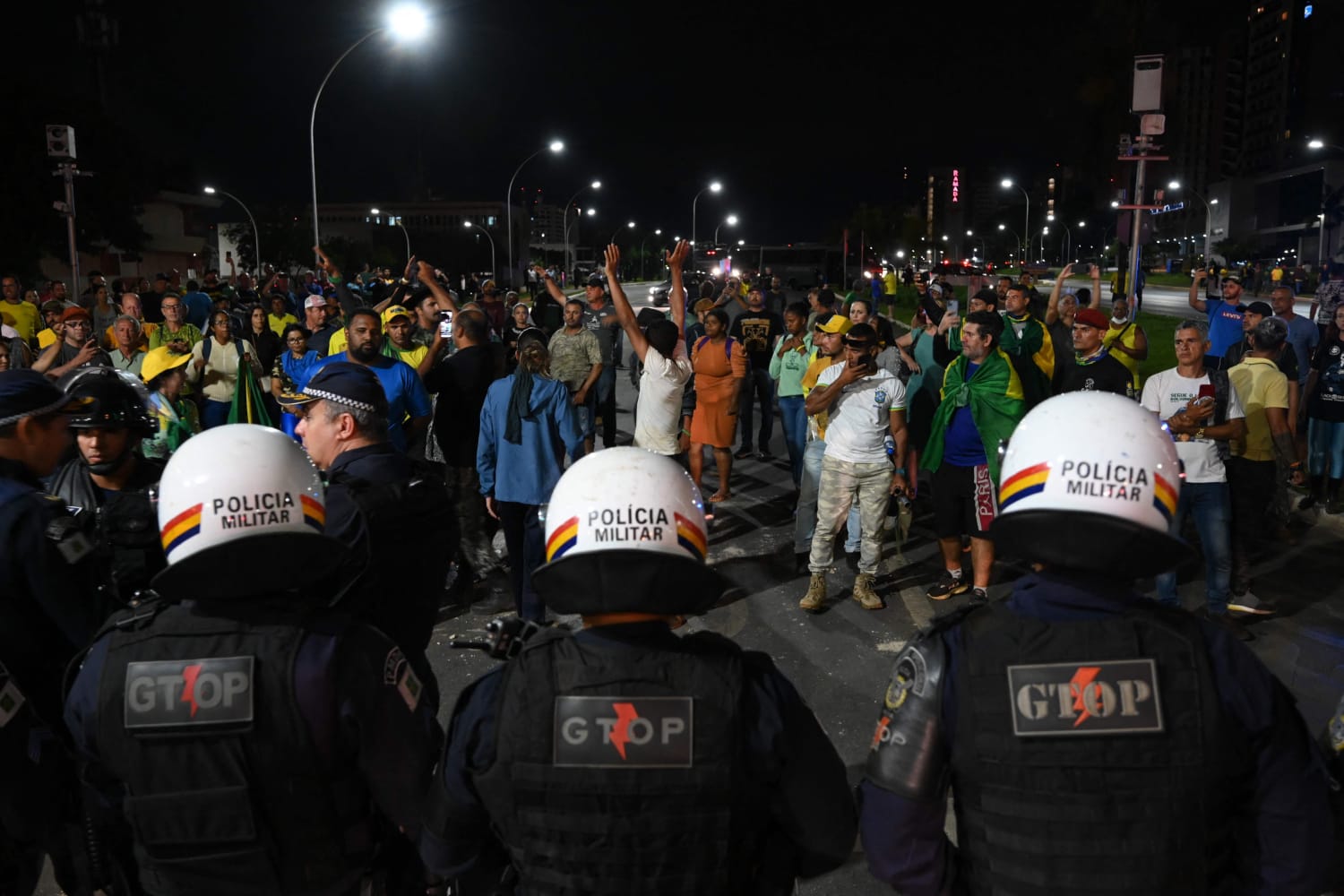 "There's not going to be an inauguration," said Jose Trindade, 58, one of the Bolsonaro supporters in the crowd. "Bolsonaro was re-elected, but they stole it. So only the army can put things in order."
The conspiracy theories and subsequent violence have rekindled memories of the January 2021 assault of the U.S. Capitol by supporters of former President Donald Trump. It also raises security concerns about Jan. 1, when Lula takes office in a public ceremony in Brasilia.
Senator Randolfe Rodrigues, a key Lula aide, said there were concerns about the physical safety of Lula and Vice President-elect Geraldo Alckmin, as protesters had surrounded the hotel where he is staying in Brasilia. Lula's team denied reports that Lula would be removed from the hotel by helicopter.
Brasilia's public security officials said they had secured the area around Lula's hotel, and urged motorists to avoid the center of the city where many roads had been closed.
The violence in Brasilia came after Supreme Court Justice Alexandre de Moraes, who has led probes into Bolsonaro and his allies, on Monday ordered the temporary arrest of José Acácio Serere Xavante for allegedly carrying out anti-democratic acts.
Xavante, an indigenous leader, is among the Bolsonaro supporters who have protested in defiance of the Oct. 30 election result.
"I cannot accept criminals reigning in Brasil," Xavante tweeted last month. "Lula cannot be certified."