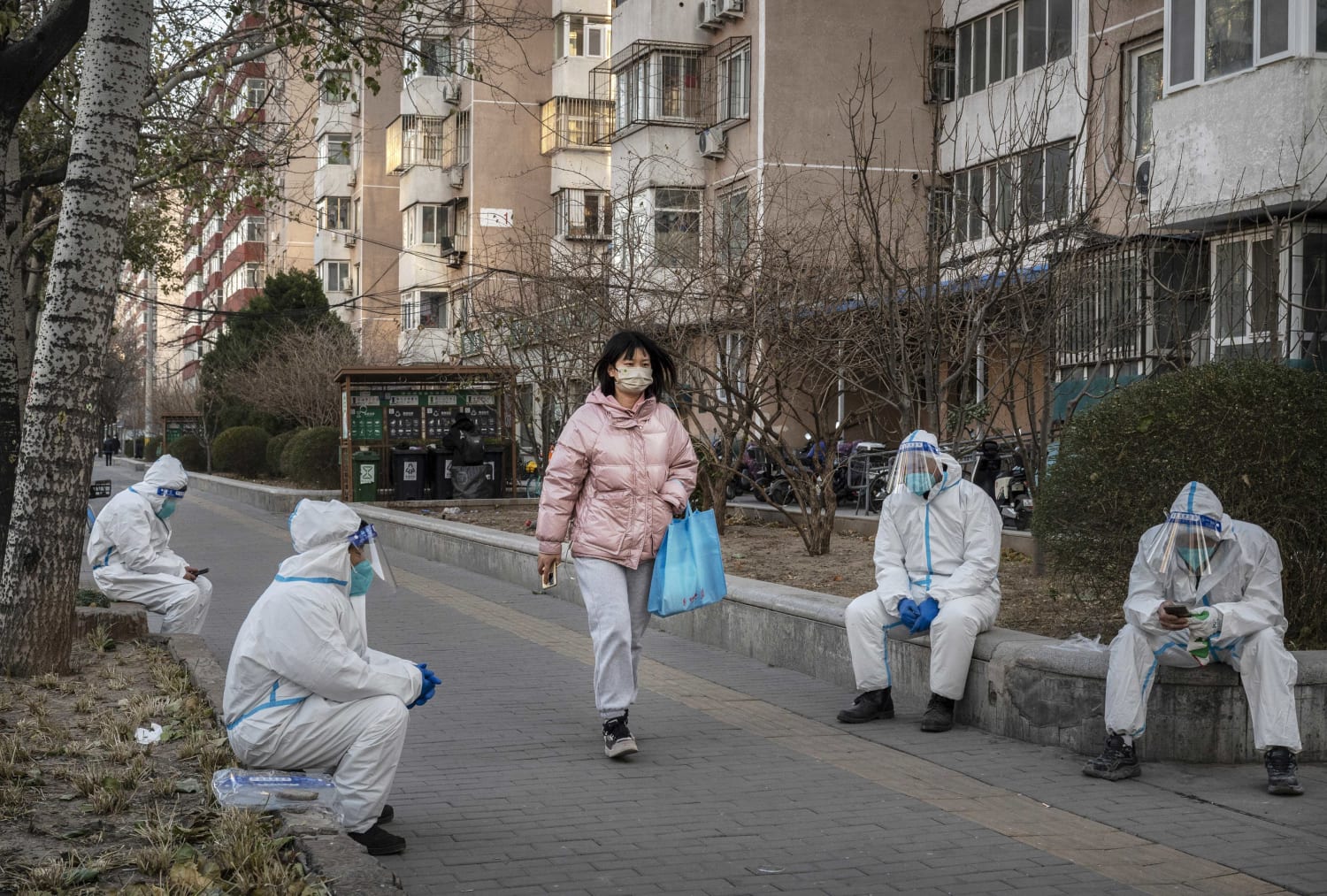 The announcement on Wednesday is the latest easing of restrictions after protesters in cities across the country demanded an end to a "zero-Covid" strategy that has made China an outlier among the world's major economies. The strategy has been strongly backed by President Xi Jinping, who has touted China's low death toll as evidence of the superiority of Communist Party rule.
Officials have defended the policy as necessary to save lives in a country where the fragile health care system could be overwhelmed by uncontrolled outbreaks. But they had already begun easing restrictions before the protests began late last month, announcing 20 "optimized" measures on Nov. 11 that aimed to minimize the impact on the economy and society.
The protests were the biggest show of public unrest China had seen in decades, and were quickly put down by the ruling Communist Party. But local officials have since further eased lockdowns and testing requirements in an effort to address frustration with the restrictions, which have created an atmosphere of anxiety and undermined the world's second-largest economy.
The National Health Commission's statement on Wednesday did not mention the protests or any official end to the "zero-Covid" policy. But it did prohibit the blocking of fire exits during lockdowns, which protesters had suggested contributed to the death toll in an apartment fire in the western city of Urumqi on Nov. 24. (Officials denied the allegation.)
Sun Chunlan, the vice premier in charge of China's pandemic response, said last week that the country was facing "a new situation" as the virus becomes weaker. She stressed the importance of improving treatment measures, preparing medical resources and increasing vaccinations, especially among the older population.
Though still small by global standards, China has been reporting rising case numbers amid outbreaks driven by the highly transmissible omicron variant of the virus. The National Health Commission said Wednesday there were 25,115 new infections nationwide, more than 80 percent of them asymptomatic.