Ed Sheeran says he has been secretly recording a new live album in fans' living rooms.
Sheeran revealed on social media that he has been surprising fans at their houses and recording songs in their living rooms for a new live album, which will feature iterations of songs from his upcoming studio album, Autumn Variations.
The 32-year-old said he had already recorded a live track at fan Kari Conaway's house when he saw a piano in her room, and decided to put on an impromptu performance of Wake Me Up, a song from his first studio album, Plus.
The fan described the encounter, which took place on 7 May in the US, as "the best day of my life" on Instagram.
Sheeran said the live album will be "out soon" as fans prepare for the release of Autumn Variations, his seventh studio album and the first being released under his own record label, Gingerbread Man Records, on 29 September.
Read more:
Ed Sheeran cancels Las Vegas show over 'flooring issues'
Sunday Times Rich List's '35 under 35′
The 14-track album, Sheeran says, is written from the perspective of him and his friends who were "going through so many life changes" last autumn.
Ed Sheeran after winning copyright trial in May

"After the heat of the summer, everything either calmed, settled, fell apart, came to a head or imploded," he said.
"There were highs of falling in love and new friendships among lows of heartbreak, depression, loneliness and confusion."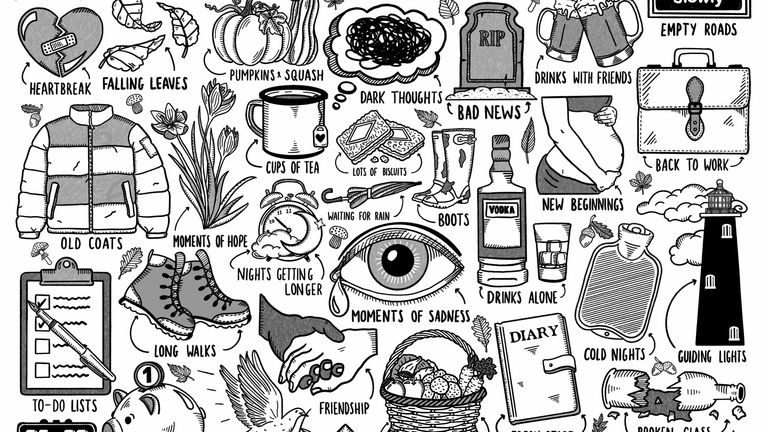 His inspiration came from a composer called Edward Elgar, who composed Enigma Variations in the late 19th century, in which each of the 14 compositions were about a different one of his friends.
Autumn Variations is the second of Sheeran's albums produced by The National's frontman Aaron Dessner, who he says he "clicked with immediately" while working with him on Subtract, which came out in May.