This year we've had celebrity court battles, seemingly endless Twitter spats and one almighty on-stage slap.
Now, with a whole new year coming into view, what can we expect from 2023?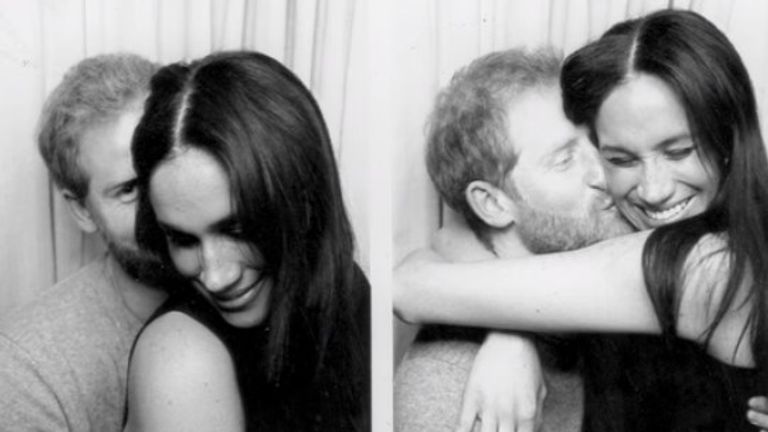 Harry and Meghan
They may have stepped away from royal duties, and set up home in LA, but Harry and Meghan are still likely to overshadow coronation plans.
With their Netflix documentary and Prince Harry's tell-all memoir Spare promising even more revelations, King Charles' crowning in May might not be the happy reunion many in the Royal Family would like it to be.
Now the celebrity couple have shared insights into their personal lives in such a public way, will there be more TV tell-alls and exposes to come?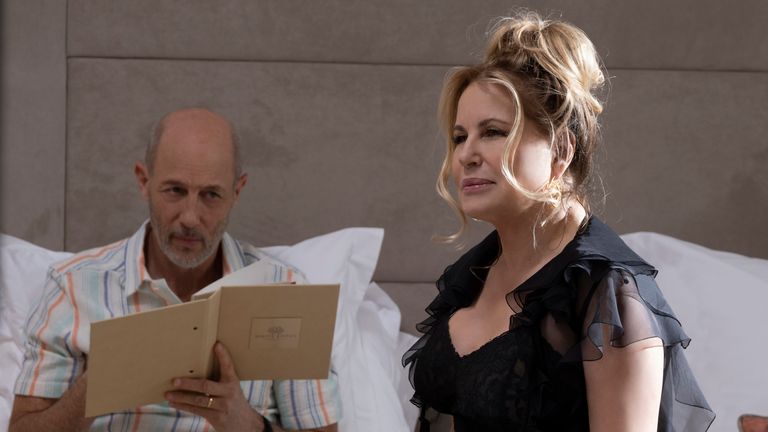 TV for 2023
Some of our favourite TV shows are back.
We can't wait for Succession's penultimate run, with the warring Roy family promising more back-stabbing, social climbing and unethical behaviour.
Hit comedy Ted Lasso, starring Jason Sudeikis, will get its third season after delays.
And with a bit of luck, the critically lauded White Lotus may get its third series next year too. While the location of the next chapter is yet to be revealed, eagle-eared viewers would have good reason to take a stab at the Maldives as our next murder-destination.
As for brand-new shows, The Last Of Us – the first television series from PlayStation Productions and based on the video game – looks set to make Bella Ramsay a star.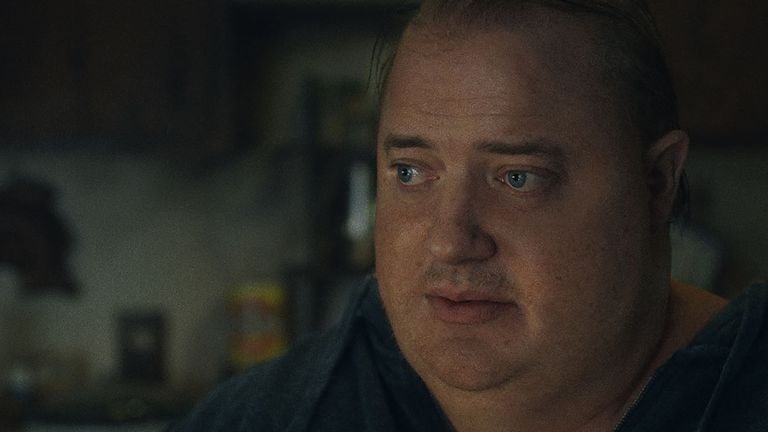 Films we'll be buzzing about
The biggest showbiz event of the year – the Oscars – will be held on Sunday 12 March. Steven Spielberg's Fabelmans, sci-fi action adventure Everything Everywhere All at Once and Tom Cruises long-awaited Top Gun Maverick all bound to be in the running.
We've high hopes for British stars Bill Nighy and Olivia Colman.
Paul Mescal, as well as The Banshees of Inisherin's Colin Farrell and Brendan Gleeson are flying the flag for Ireland.
Click to subscribe to Backstage wherever you get your podcasts
And of course, there's the "Bren-aissance" – with Brendan Fraser- one of the biggest stars of the 90s and early 2000s- returning to Hollywood after nearly 20 years out of the limelight.
While his movie The Whale's unlikely to get a gong, Fraser's a frontrunner in this year's best actor category.
And, while it probably won't win any 2024 Oscars, Barbie, starring Margot Robbie, will finally make it to the big screen next year. Never have we been more excited about an unrealistically proportioned plastic doll, and her action figure boyfriend Ken being brought to life for our viewing pleasure.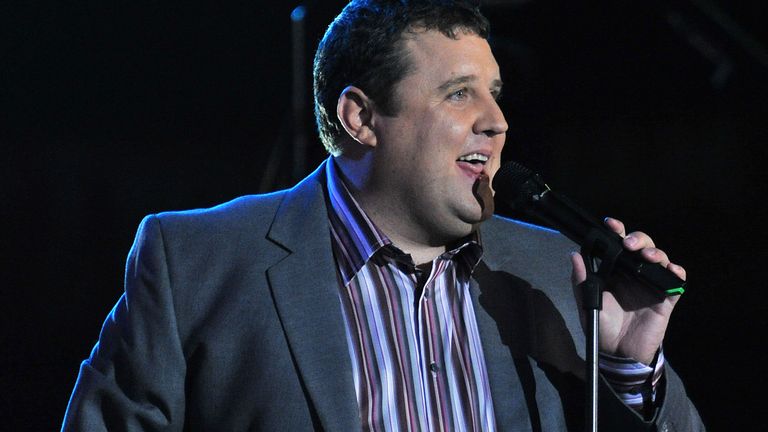 Live shows
Tour wise, Peter Kay's comedy gig, and residency at the O2 Arena, is the most highly anticipated.
It's his first live tour in 12 years, and it sold out in record time with 1.2 million ticket sales. Such was demand, he had to add more dates.
Likewise, Glastonbury tickets sold out in just an hour, so most of us will be watching Sir Elton John's farewell headline slot on TV.
The closing night gig on the Pyramid Stage at the end of June is set to be emotional, with festival organisers promising "the mother of all send-offs".
Eurovision will also come to Liverpool in May, with the UK hosting the annual contest in Ukraine's place.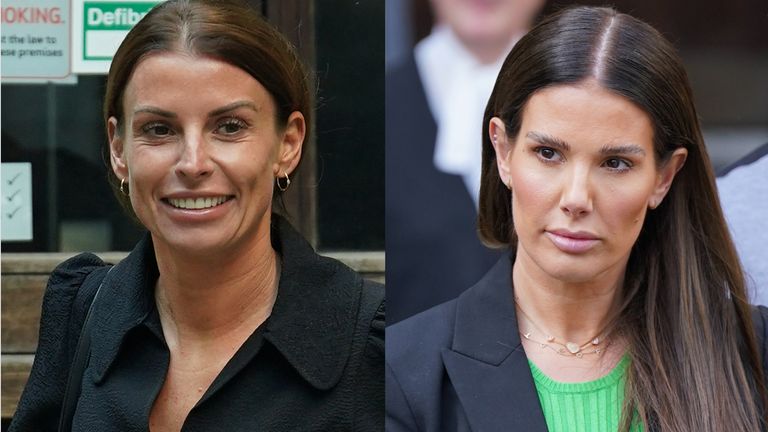 Stars in court
This year was dominated by big celebrity court cases.
After making headlines around the world, Coleen Rooney and Rebekah Vardy's "Wagatha Christie" case will be getting a dramatic makeover and televised by Channel 4.
Disney+ will also be showing a three-part documentary series about the court battle with "exclusive access" to Rooney, so expect lots more "WAGS at war" chatter in the year to come.
And Sir Elton John and Prince Harry are among a group of celebrities suing the Daily Mail publisher over alleged bugging, impersonation and accessing bank accounts. Associated Newspapers denies the claims.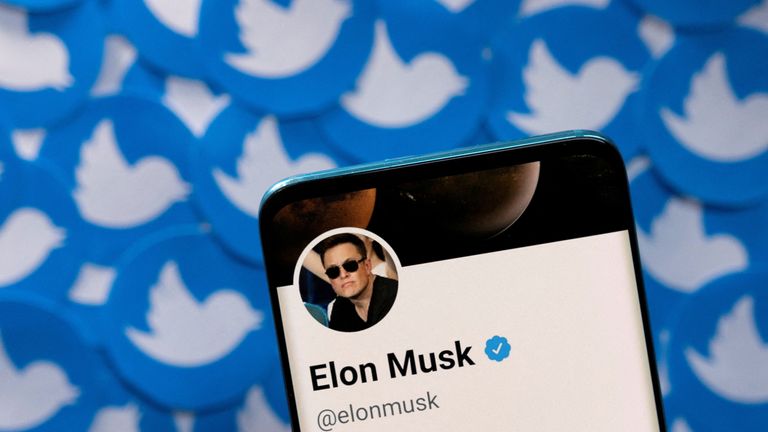 Culture wars
And finally, the culture wars show no sign of quietening, with mega stars from Kanye West to JK Rowling and Elon Musk using Twitter to air opinions.
Issues around freedom of speech versus potential to cause offense or harm have never been more pertinent.
How the platform evolves – if it doesn't collapse completely – is definitely one to watch throughout 2023.