The gates for Glastonbury 2023 have been officially opened – with some attendees setting off at 1.30am to secure a spot at the front of the queue.
About 210,000 people are heading to Somerset for the festival, which will host film screenings, theatre performances and political speeches as well as live music.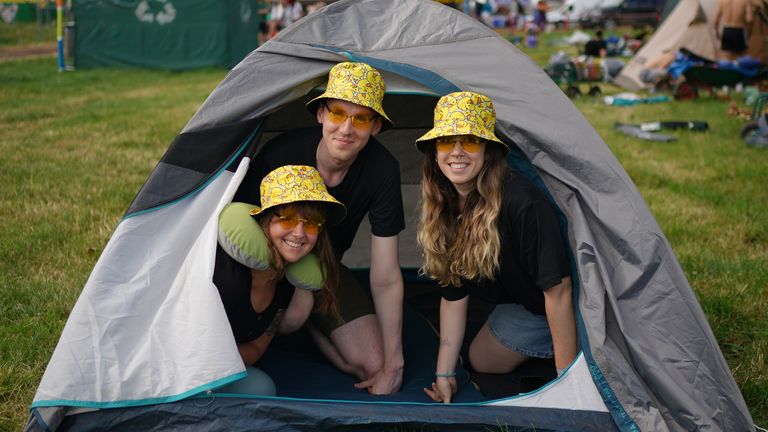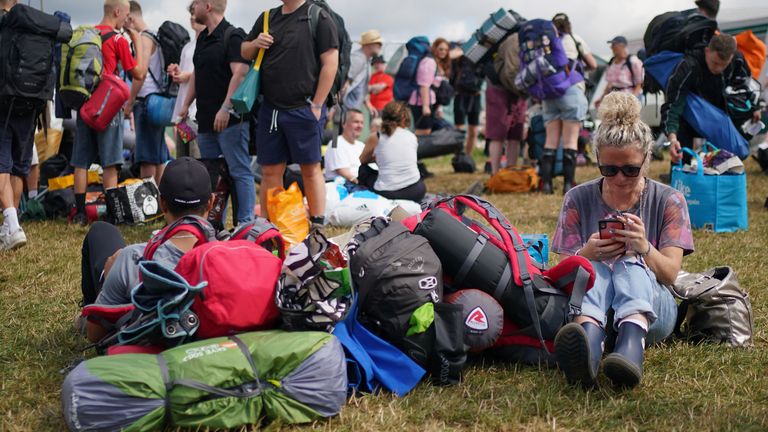 One of the first to arrive was Nigel Hayes, a kitchen fitter from London who has been to every Glastonbury since 2002.
He and his sister Joanne arrived on site at 4.30am – with a cold beer one of his priorities.
"Glastonbury is all about the people, it's a lovely vibe, it's a lovely place to be," Mr Hayes said.
Some visitors to Worthy Farm were greeted with torrential downpours as they shuffled into the 900-acre site – and there could be some travel disruption because of the wet weather.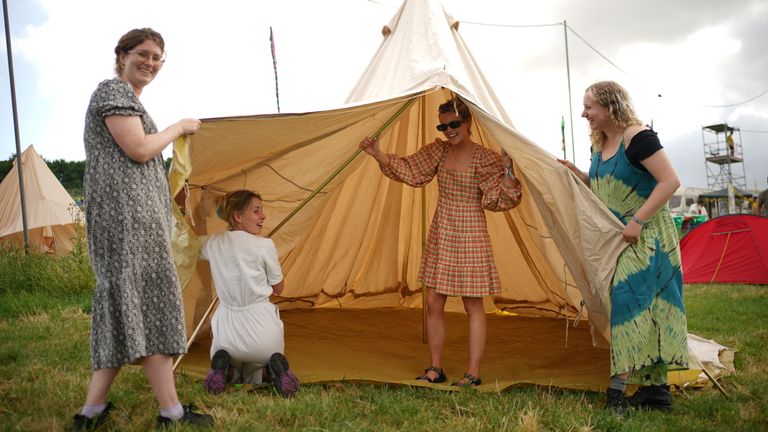 Thankfully, clear skies are expected when the music kicks off on Friday – with highs of 26C (78F) forecast for Sir Elton John's headline performance on the Pyramid Stage this Sunday.
The Arctic Monkeys are set to top the bill on Friday night – their third time headlining the festival – but some fans are wondering whether their set will go ahead.
The band have had to cancel tonight's gig in Dublin because frontman Alex Turner is suffering from acute laryngitis.
A mystery band called the "The Churnups" are also set to perform on the main stage before the Arctic Monkeys.
Christine And The Queens, Lizzo, Lana Del Rey, Lewis Capaldi and Lil Nas X are among the other live acts over the weekend.
Read more:
Glastonbury cancels screening of Jeremy Corbyn 'conspiracy theory' film
Who are The Churnups? Glastonbury announces mystery act for prime Pyramid Stage slot – as full-line up revealed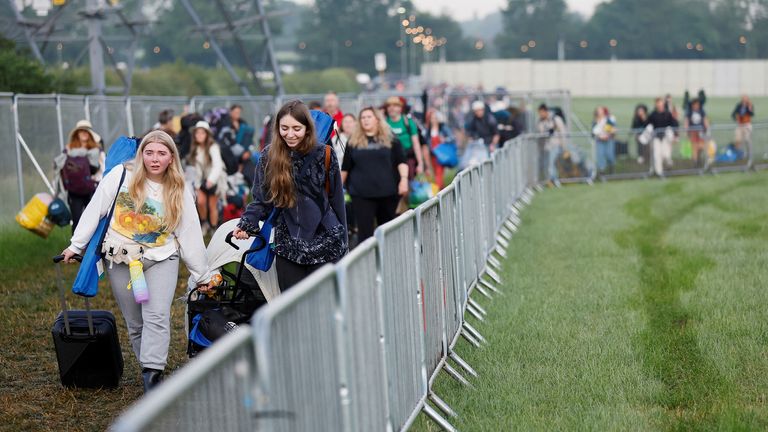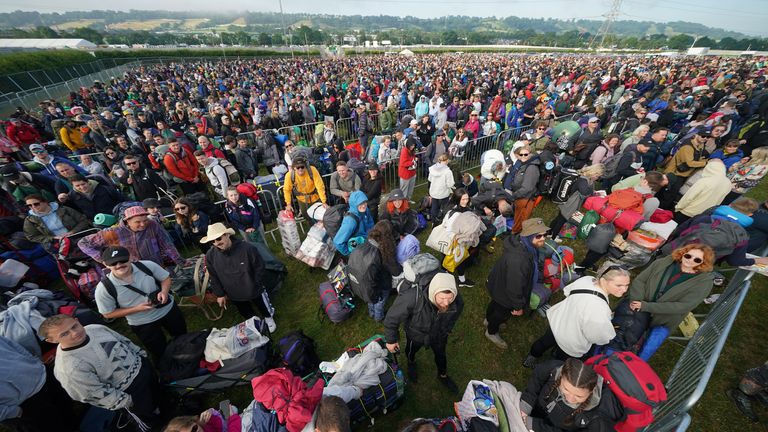 Organisers have encouraged festival-goers not to bring a number of items – with disposable vapes at the top on the list as they "pollute the environment and can be hazardous at waste centres".
Non-biodegradable body glitter, knives and anything made of glass are also on the "what not to bring" list this year.