Author Irvine Welsh has called claims that Primal Scream keyboard player Martin Duffy was isolated from the band ahead of his death last year "heart-breaking," and hit out at the music industry as a whole.
The keyboardist died aged 55 last December after suffering a brain injury following a fall at his home in Brighton.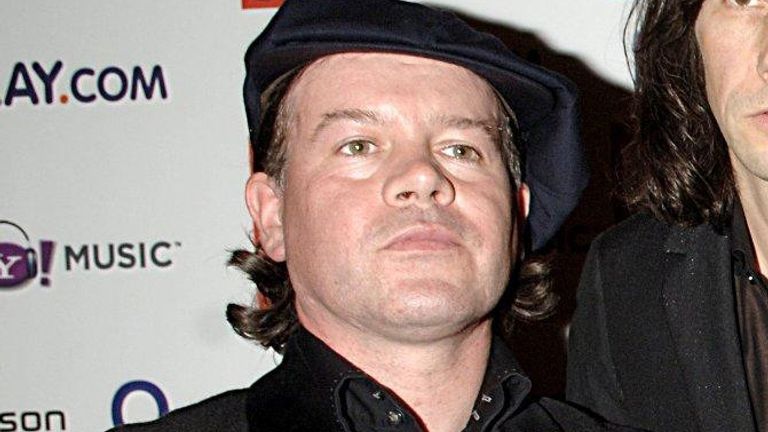 Earlier this month, in a statement written for an inquest into the death, Duffy's teenage son Louie accused members of the band of abandoning the keyboard player and shutting him out of a financial deal to sell part of their back catalogue.
Speaking about his friend's death, the Trainspotting writer told Sky News: "I saw his son's letter and it was heart-breaking, but you know you never know what goes on within bands.
"I miss Duffy very much and he was a great friend. He was having a tough time just before he died. He was at my wedding last August. And he was very emotional."
Duffy, who grew up in Birmingham, was known to have been struggling with alcohol addiction.
Welsh, who co-owns electronic music label Jack Said What, said he had spent a lot of time with Duffy at his studio in Brighton over the last few years, admitting "I miss him so much".
Duffy joined Primal Scream as a full-time member in 1989 but had contributed to every single one of the band's albums and played on some of their biggest hits of the 90s including Movin' On Up and Loaded.
The group – whose dance tracks merged acid rock and acid house – won the inaugural Mercury Prize award in 1992 with their critically and commercially successful studio album Screamadelica.
In his letter, Duffy's son – who said his father had fallen into debt during the pandemic – accused the band of locking his father out of a £5m deal to sell part of their back catalogue.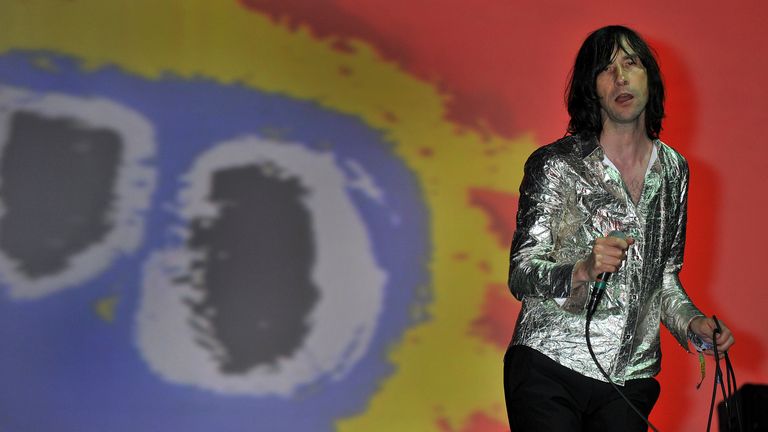 Addressing the allegation, Walsh added: "Anything that happens within a band or an organisation is entirely their affair. So, it wouldn't be my business to talk about it because, you know, you're always operating on limited knowledge."
The Scottish novelist did go on to criticise the record industry as a whole, adding: "But I will say this, that the music industry is one of the most horrible industries… In any creative industry, it's almost the industry part of it is the antithesis of what the whole thing is about.
"You don't know the politics of any kind of band or label or record company. It's completely impenetrable from the outside and I mean nobody in either of these camps has talked about it to me."
Duffy's son also alleged his father had been "forced off the tour" following a gig in Glasgow, after which he said the musician aged "10 years in a matter of weeks" and was "not able to cope anymore".
Referring to Duffy's apparent separation from the group, Welsh said: "I was actually surprised that he seemed to have… That he wasn't involved with the band anymore."
Adding that he hadn't spoken to any of the other band members since Duffy's death, the author said: "It's very sad, because, you know, it's like they're all so tight these guys, and it's always sad when it happens to a band."
Click to subscribe to Backstage wherever you get your podcasts
Following news of his death, Primal Scream lead singer Bobby Gillespie paid tribute to Duffy, calling him his "soul brother" and a "beautiful soul", and crediting him with being "the most musically talented of all of us".
Duffy was also a member of the rock supergroup The Chavs, formed in 2004 by former Libertines guitarist Carl Barat and Burgess alongside drummer Andy Burrows from Razorlight.
In recent years he toured as part of Burgess's live band, playing music from the singer's solo albums.
Throughout his career, he also contributed keys to songs by Oasis, The Chemical Brothers and Beth Orton.
Sky News has contacted Primal Scream for comment.