Singer Lisa Marie Presley, the only child of rock and roll legend Elvis, has died, her mother has said in a statement.
The 54-year-old suffered a cardiac arrest at her home in Calabasas, California, on Thursday morning.
Her mother, Priscilla Presley, said: "It is with a heavy heart that I must share the devastating news that my beautiful daughter Lisa Marie has left us.
"She was the most passionate, strong and loving woman I have ever known."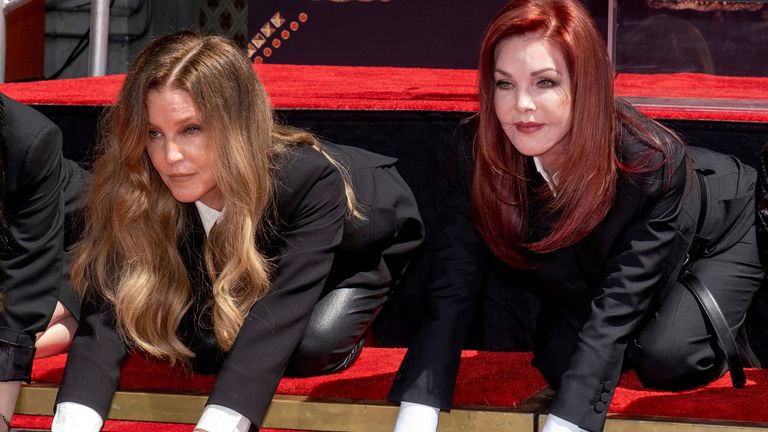 It followed an earlier statement in which the 77-year-old asked people to "keep her and our family in your prayers".
She said her daughter had been "rushed to hospital".
Paramedics were called just before 10.40am to a report of a woman in full cardiac arrest, according to Craig Little, a spokesperson for the Los Angeles (LA) County's fire department.
Property records indicate Presley was a resident at the address, about 30 miles northwest of downtown LA.
Presley's family, including Priscilla and daughter Riley Keough, were pictured outside a hospital in the city before her death was announced.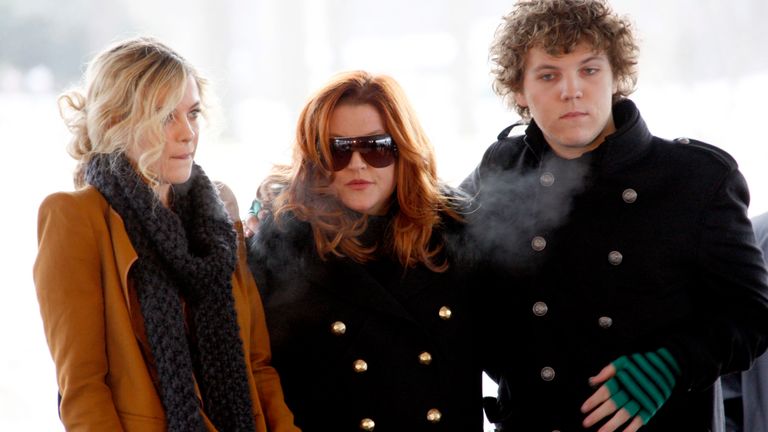 'Too hard to bear'
Fellow singer Diane Warren expressed her sorrow at the "horrible news".
"Oh no. This is such horrible news," she wrote.
"The entire world is sending love and prayers to Priscilla and Lisa Marie's children right now.
"May it give you (strength)."
Nancy Sinatra, whose father Frank performed with Elvis multiple times, said: "Every now and then I find myself wishing very hard that there is a hereafter, and tonight is one of those times.
"Otherwise the nothingness, the emptiness are too hard to bear."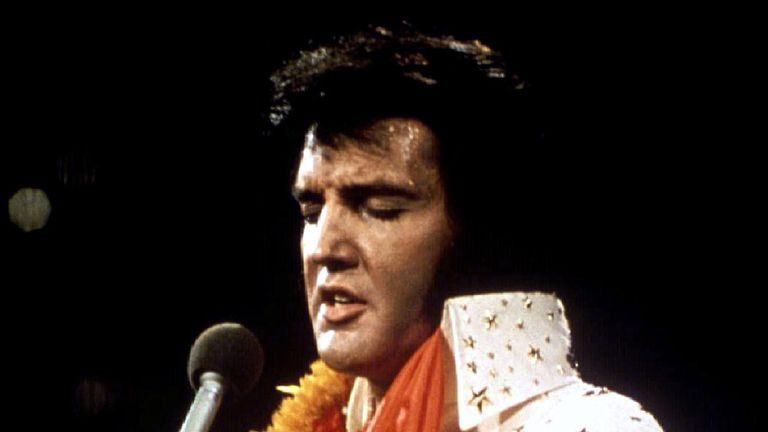 Lisa Marie Presley's final days
Her cardiac arrest came just two days after she attended the Golden Globes in Beverly Hills, where she celebrated Austin Butler winning best actor in a drama film for playing her father in the biopic Elvis.
She gave interviews on the red carpet, where she told Entertainment Tonight she had been left stunned by the star's "mind-blowing" performance.
And just last weekend, Presley was at her father's old Graceland Mansion in Memphis, Tennessee, to mark the anniversary of his birth on 8 January 1935.
Elvis, widely considered to be the greatest rock and roll artist in history, died on 16 August 1977, aged just 42.
His daughter was nine years old at the time. She was four when Elvis and Priscilla Presley were divorced in 1972.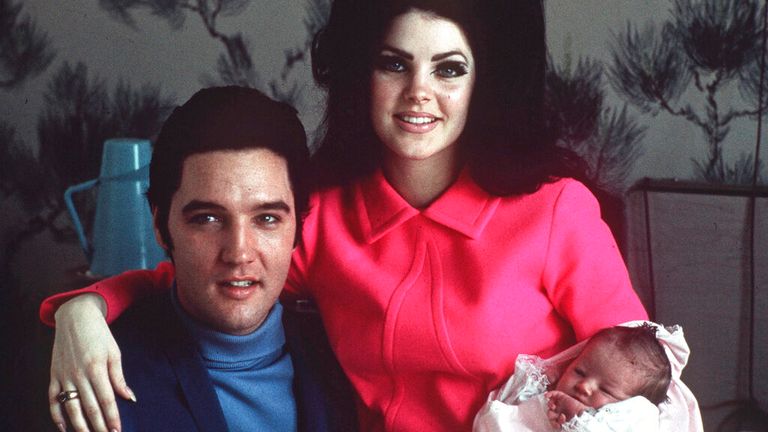 Three albums
Lisa Marie Presley followed in her father's footsteps by pursuing a music career, starting in 2003 with her debut album: To Whom It May Concern.
It charted in the top 10 on the US Billboard album chart, as did follow-up record Now What in 2005.
Fans had to wait seven years for her third album, Storm And Grace, which released to positive reviews.
Her solo career bad begun eight years after she appeared in her then-husband Michael Jackson's music video for the 1995 song You Are Not Alone.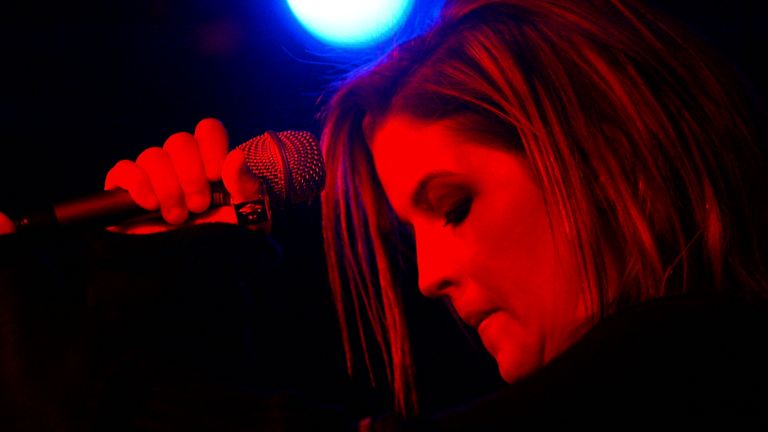 Four marriages
Presley's marriage to Jackson ended in divorce in 1996.
It was her second marriage, having been married to musician Danny Keough from 1988 to 1994.
They had two children together – daughter Riley Keough, who became an actress and model, and son Benjamin – and remained close friends.
She got married to Jackson within three weeks of divorcing Keough.
Her third marriage was to actor Nicolas Cage, which lasted from 2002 until a divorce in 2004.
Presley married again in 2006, to her guitarist and producer Michael Lockwood. They had twin daughters together, named Finley Aaron Love Lockwood and Harper Vivienne Ann Lockwood.
She filed for divorce 10 years later, and it was finalised in 2021.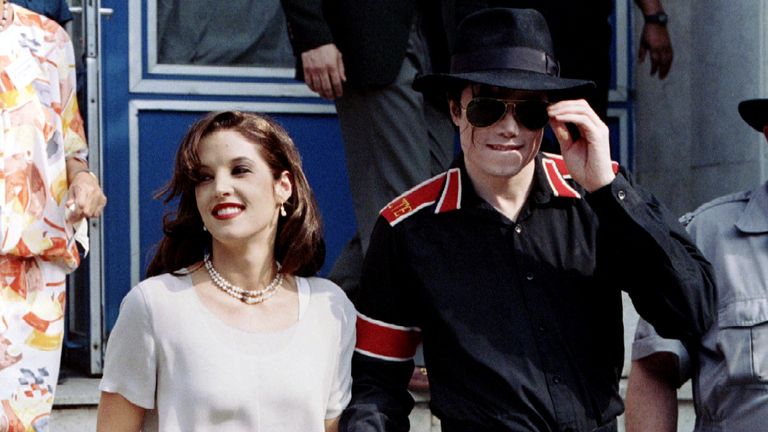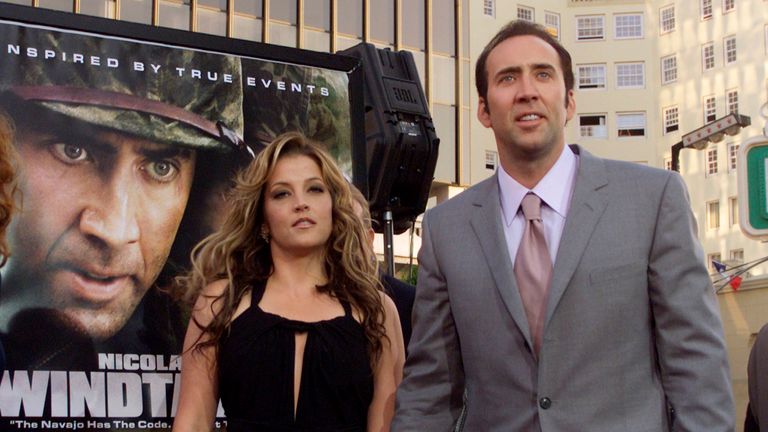 Dealing with grief
In 2018, Presley featured on a new record, titled Where No One Stands Alone, which was released to celebrate her father's love of gospel music, and featured 14 original performances recorded by him.
The title track was a reimagined duet, in which Lisa Marie performed a duet with her father.
Last year, she wrote an essay for People magazine about the death of son Benjamin, who took his own life in 2020.
"I've dealt with death, grief and loss since the age of 9 years old," she said.
"I've had more than anyone's fair share of it in my lifetime and somehow, I've made it this far."