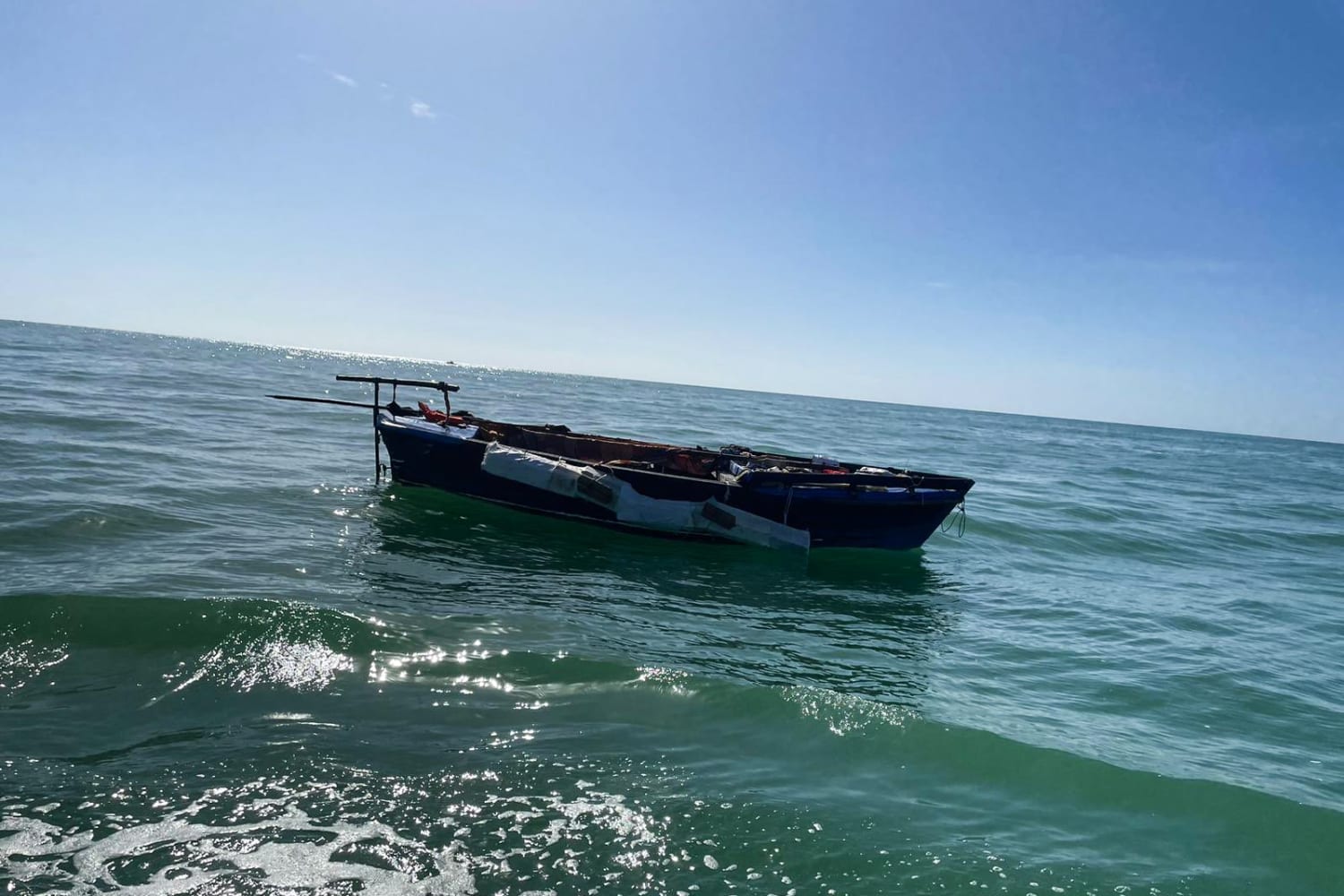 A remote national park in the Gulf of Mexico closed on Monday after about 300 migrants landed there over the holiday weekend, officials said.
Dry Tortugas National Park, about 70 miles west of Key West, temporarily closed Monday morning "while law enforcement & medical personnel evaluate, provide care for & coordinate transport to Key West" for the migrants, the park said in a tweet.
"The closure, which is expected to last several days, is necessary for the safety of visitors and staff because of the resources and space needed to attend to the migrants," park officials said in their statement, adding that concession-operated ferry and seaplane services were also temporarily suspended.
Walter Slosar, chief patrol agent for the U.S. Border Patrol's Miami Sector, said in a tweet Saturday afternoon that at least 88 of the migrants who had arrived at that point were from Cuba. More than 220,000 Cubans have come through the U.S.-Mexico border in the last fiscal year, with many fleeing flooding and medicine and power shortages, as well as a crackdown on anti-government protests.
By Sunday afternoon, more than 160 migrants had arrived in 10 landings since midnight, Slosar tweeted.
"Like elsewhere in the Florida Keys, the park has recently seen an increase in people arriving by boat from Cuba and landing on the islands of Dry Tortugas National Park," the park's statement continued. "Park first responders provide food, water and basic medical attention until the Department of Homeland Security arrives and takes the lead."
Rear Adm. Brendan C. McPherson, director of the Department of Homeland Security's Southeast Task Force and commander of the Seventh Coast Guard District, added in a tweet that the migrants "will be removed, provided food, water & basic first aid before transfer to federal [law enforcement] agents in the Keys for processing by [The U.S. Border Patrol's Miami Sector] to determine their legal status to remain in the United States or be processed for removal and repatriation to their country of origin."
The 100-square mile park, made up of seven small islands, is accessible only by boat or plane and is known for its coral reefs and marine and bird life, according to the National Park Service. It is home to the 19th-century naval fort and former prison Fort Jefferson.
Carmen Sesin contributed.