Well, it turns out everybody needs good Neighbours after all – the long-running soap is back just over a year after what we thought was the final farewell to Ramsay Street.
Kylie Minogue, Jason Donovan, Guy Pearce – even Margot Robbie on Zoom! – were among the famous former stars who returned to Erinsborough to say goodbye after the Australian soap was axed by British broadcaster Channel 5, after 37 years on screen, in 2022.
But, almost as if Bouncer had conjured it up in a dream, earlier this year it was announced that streamer Amazon Freevee would be bringing Neighbours back. The first episode airs on Monday, with some familiar faces – Hi Dr Karl and Susan! – as well as a mysterious new arrival played by Mischa Barton, star of glamorous noughties US teen drama The OC.
As we enter the era of Neighbours 2.0, Sky News spoke to some of the stars about the big return.
Alan Fletcher (Dr Karl Kennedy): 'I was nervous coming back'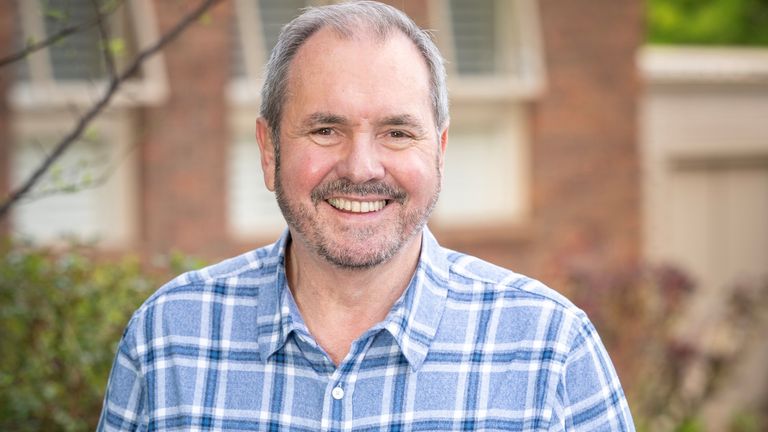 Everywhere you go in the UK, people just want to talk Neighbours, talk excitement levels about Neighbours coming back. It's quite a phenomenon. In the script there's been a two-year break, so the writing team have very cleverly been able to craft a story that teases out what happens in those two years.
I was quite nervous going back because, you know, Neighbours was kind of like wearing old clothes for most of us – a very familiar work environment, you go to work, you know everybody, it was very relaxed and we had a great time making our TV show. Coming back, the stakes are suddenly way up here because the show has been saved and we really needed to pay homage to that.
There's some delicious comedy to come. We've got wonderful returnees like Harold coming in to be a guest character. We've got these fabulous new characters as well. So there's a lot going on… and it has been revealed that there's something going on with [Karl's wife] Susan, some sort of secret she's holding on to. And that plays out really interestingly. It's a bit of a shock to Karl.
Mischa Barton (Reece Sinclair): 'I was grateful to Neighbours veterans'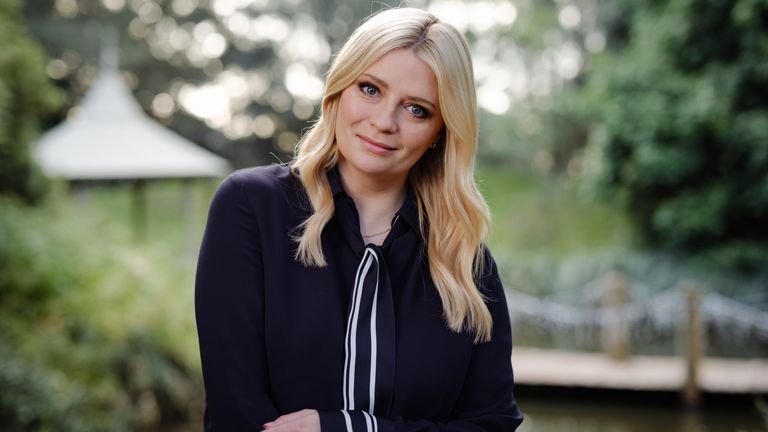 Neighbours was surprisingly different to other shows I've worked on. All of these sets function very differently. This one, it was wild. I have a lot of respect for them; it's multi-camera and they work so fast and the amount of content that they shoot, like five episodes in a week and probably 20 scenes a day, and they don't get multiple takes. I was really grateful to veterans like Stefan [Dennis, who plays Paul Robinson] to take me under his wing and show me how it functions, because it's a well-oiled machine.
Reece Sinclair, I just really like her as a character. I thought she was something that I would enjoy playing and was kind of written with me in mind. And the writers were very open to trying to Americanise it a little bit and make sure she was like, you know, appropriately outsider but also had her place in this world… Reece will definitely find a way to irritate Paul, which is good. She's very mysterious. You don't really know why she's there at first and then it turns out there is a lot more to her being there than originally meets the eye. So it's not quite straightforward.
I've done my piece, but I mean, it's left so that the character can come back. In true Neighbours style, there's always the option there and anything can really happen with. She leaves things behind in Australia so it's definitely a possibility. It's not wrapped up.
Georgie Stone (Mackenzie Hargreaves): 'Neighbours allowed a trans character to exist as a person'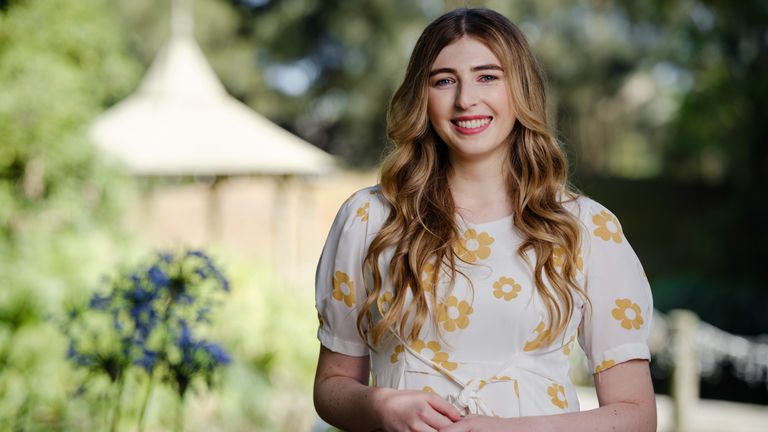 I remember vividly saying goodbye to everyone, goodbye to the show and goodbye to the building, which was like our home through COVID. And that was really emotional. So to be back in that building with some familiar faces and with some new people as well was so cool. It's like the ultimate bonus round – we thought we were done and now we're back again. I think we all just feel really lucky and grateful because we know what the world is like without Neighbours and without it in our lives. So we're just holding on to that feeling.
Neighbours was an incredible opportunity for me to tell a story that was very close to my heart, you know, aligned with my own experience, with Mackenzie being a trans woman. I'm a trans woman and Neighbours was an incredible opportunity to tell a story that isn't told often on screen. And when it is told, it's kind of riddled with stereotypes and tropes that aren't helpful. Working with the writers on the show to make sure Mackenzie's experience was honest and respectful just made it such a fun and rewarding experience. And then we were able to go beyond that and have Mackenzie exist outside her gender identity and just be, in Erinsborough and part of the drama like everyone else.
I think that's radical in and of itself, to allow a trans character just to exist as a person, because so often we're reduced to that one aspect of our experience. Neighbours will always mean a lot to me because of that and in whatever projects in the future I do, Neighbours will always be that one that changed everything for me, and offered to other shows an example, a way to tell the story in a way that's really helpful and respectful. I think Neighbours has paved the way.
Stefan Dennis (Paul Robinson): 'It was one of the saddest things I ever heard'
Nostalgically I'm going to say the '80s is my favourite era of Neighbours, but in absolute honesty it's now. Right now. Seriously… let's be honest about this, we're still making a soap – we're not making Shakespeare, we're making a soap, but we're making a damn good soap. I'm privileged to be working on one of the greatest soaps on the planet, which is really, really well filmed and well written. So now is my favourite era. But nostalgically, the '80s, obviously, is when it all began and was a huge phenomenon, particularly in the UK.
The thing about the show ending was, it could have been so easy to just sort of drop the ball in the last couple of weeks and go, 'Ah, yeah, what's the point?' Not put our heart into it. But we did the opposite. One of the most emotional things that I've ever heard in my life was Adam Noel, one of our first assistant directors, when he was doing that last scene. And he said: 'Ladies and gentlemen, that's a wrap.' It was one of the saddest things I ever heard.
The way that the world watches television now has evolved greatly. My philosophy was if Neighbours, or any soap, does not get picked up by a mainstream streaming channel, it'll be the slow demise of soaps around the world, because people are watching free-to-air television for sports news, current affairs and reality television – everything else, they go to streaming. So I was ecstatic that Amazon got behind it.
Rebekah Elmaloglou (Terese Willis): 'I sold my house'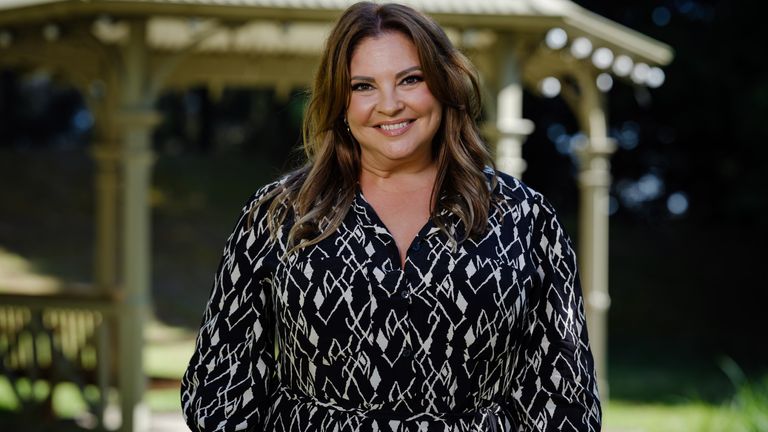 It was devastating when Neighbours ended… I think in the last six months it was just more about getting to the end and getting the job done and trying to be positive and look ahead, beyond the end of the show, to what was going to be next for all of us in our own personal lives.
As far as the cast and crew go, we were all just trying to get the job done as professionally as we could, but also knowing that, you know, we were all going to be unemployed. I sold my house. We wanted to move up to New South Wales anyway. But then, yeah, then the show got picked up again and it was like, 'Okay, we're moving back to Melbourne'. And we got the dogs and the cat and the kid and… got back in the car and drove back down. But it was fantastic. I didn't think twice about coming back."
Tim Kano (Leo Tanaka): 'It starts off with a real bang'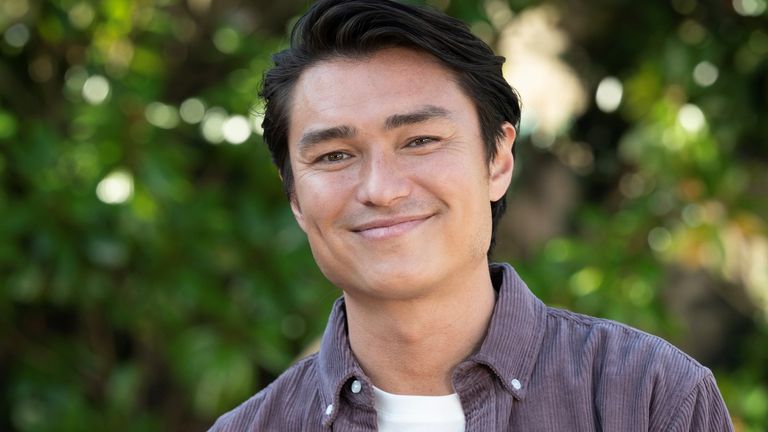 It was definitely a big grieving process when Neighbours ended and a lot of cast and crew sold their houses and moved away to different parts of Australia or wherever they originally lived. Then of course when we got the call that it was coming back, we were just overwhelmed with emotion.
They've brought it back in such a great way, it's really smart. There's enough of a time gap for a bit of evolution for the characters, but also to bring in awesome new characters as well… I think Mischa's character Reece brings a really interesting kind of twisty plotline. And I think it starts off with a real bang that has a kind of domino effect in terms of every character gets affected by what happens, even in the first episode. So it's exciting to see what comes around and also how the fans are going to react to the shock as well.