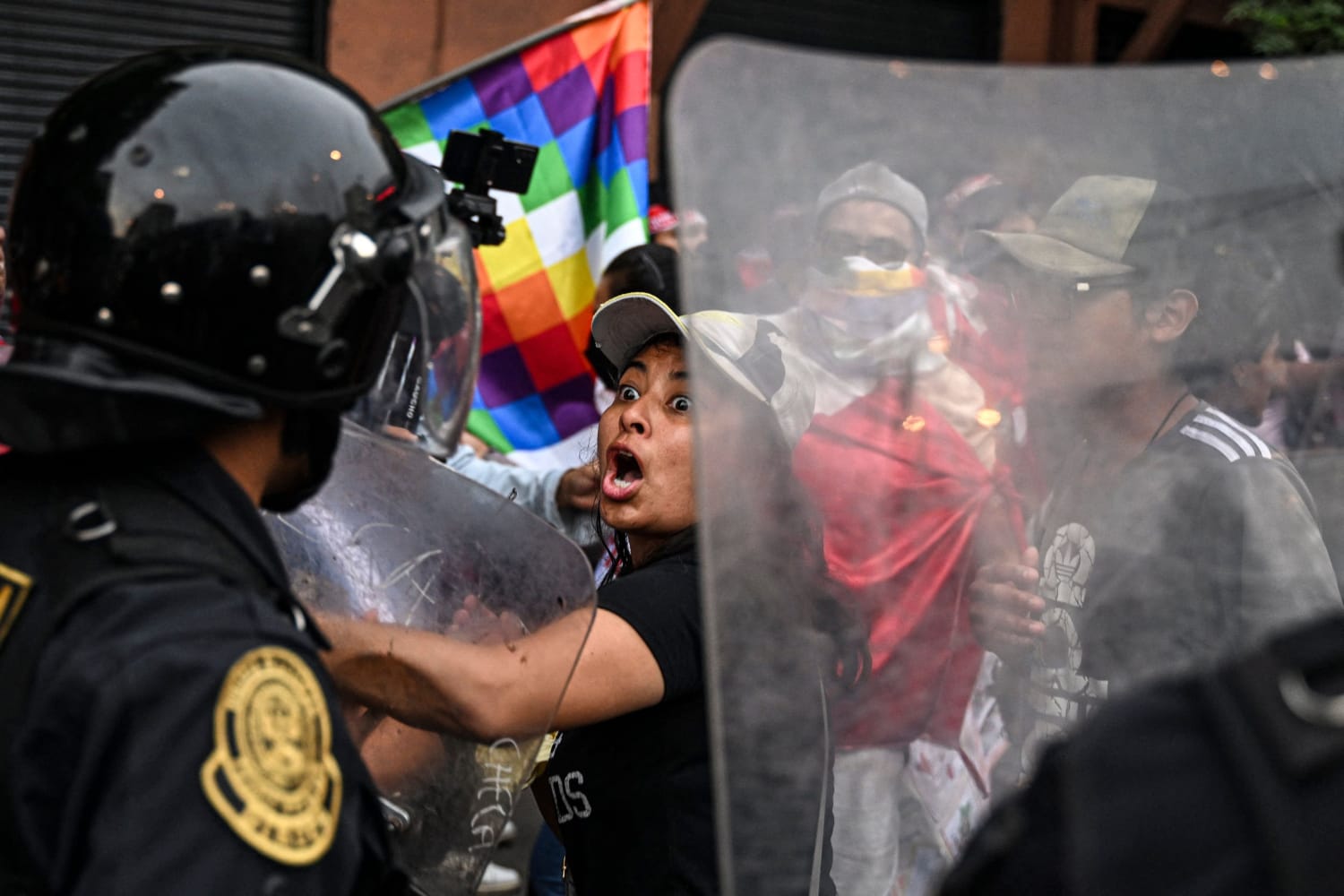 Boluarte, 60, was swiftly sworn in at midweek to replace Castillo, hours after he stunned the country by ordering the dissolution of Congress, which in turn dismissed him for "permanent moral incapacity." Castillo was arrested on charges of rebellion.
Castillo's failed move against the opposition-led Congress came hours before lawmakers were set to start a third impeachment attempt against him.
Scattered protests around the country have continued for days. Protesters have also setup roadblocks, leaving people stranded for hours.
On Saturday in Andahuaylas, 16 people were treated for concussions at a hospital, and one of thos persons was was reported in serious condition.
Boluarte has called for a time of national unity to heal from the latest upheaval. But many of those demonstrating in favor of Castillo have called her a "traitor."
"The life of no Peruvian deserves to be sacrificed for political interests," Boluarte tweeted hours before her address to the nation. "I express my condolences for the death of a citizen in Andahuaylas. I reiterate my call for dialogue and to put an end to violence."
Meanwhile, in Lima, hundreds of people again gathered outside the legislative palace on Sunday. Dozens of police officers in riot gear used tear gas against those gathered, while just inside the building, lawmakers were beginning a session. Police also chased and beat protesters as they ran from the scene amid clouds of gas.
Peru has had six presidents in the last six years, including three in a single week in 2020 when Congress flexed its impeachment powers.
The power struggle in the country has continued as the Andes region and its thousands of small farms struggle to survive the worst drought in a half-century. The country of more than 33 million people is also experiencing a fifth wave of Covid19 infections — having recorded about 4.3 million infections and 217,000 deaths since the pandemic began.