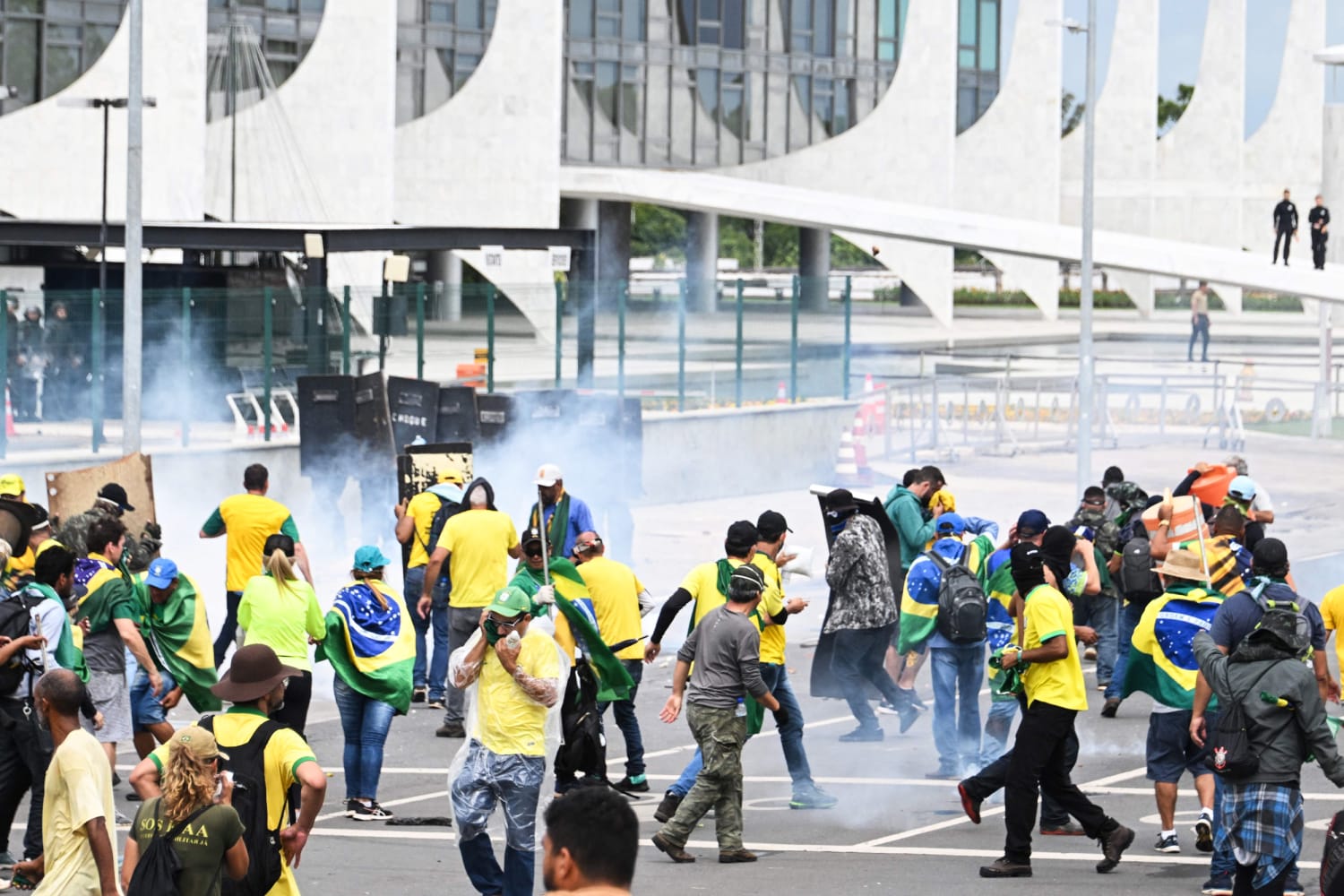 Chaos struck Brazil's capital on Sunday, when supporters of former Brazilian President Jair Bolsonaro attacked the county's Congress by climbing on top of its roof and breaking the glass in its windows.
Others demonstrators were gathering outside the presidential palace and Supreme Court, although it was not immediately clear whether they had managed to break into the buildings.
U.S. Rep. Jamie Raskin, D-Md., tweeted about the chaos in Brazil's capital on Sunday, drawing an explicit comparison to former president Donald Trump's supporters.
"Democracies of the world must act fast to make clear there will be no support for right-wing insurrectionists storming the Brazilian Congress," Raskin wrote. "These fascists modeling themselves after Trump's Jan. 6 rioters must end up in the same place: prison."
The incidents, which recalled the Jan. 6 invasion of the U.S. Capitol, come just a week after leftist President Luiz Inácio Lula da Silva was sworn in on Jan. 1.
Bolsonaro supporters have been protesting against Lula's electoral win since Oct. 30, blocking roads, setting vehicles on fires and gathering outside military buildings, asking armed forces to intervene.
Brazil's Superior Electoral Court rejected voter fraud claims from Bolsonaro and his party in November. The justice who made the ruling, Alexandre de Moraes, described the legal filing as a bad faith litigation and "a totally fraudulent narrative of the facts."
Bolsonaro's party was fined about $4 million by de Moraes.
Lula da Silva won against incumbent Bolsonaro in a runoff election in a narrow majority of 50.84 percent.
Bolsonaro did not immediately concede the race, and throughout his campaign sowed seeds of doubt about election security to his supporters through misinformation. He made repeated assertions that Brazil's electronic voting machines were prone to fraud, with no evidence to support his unfounded claims.