Comedian John Bird died peacefully on Christmas Eve aged 86, almost nine years to the day after his comedy partner John Fortune passed away.
Rory Bremner, who was one member of the trio Bremner, Bird and Fortune, has paid tribute, calling him "one of the greatest satirists".
A statement announcing Bird's death said he died "peacefully" at Pendean care home in West Sussex, and that a family funeral will be followed by a celebration of his life in the new year.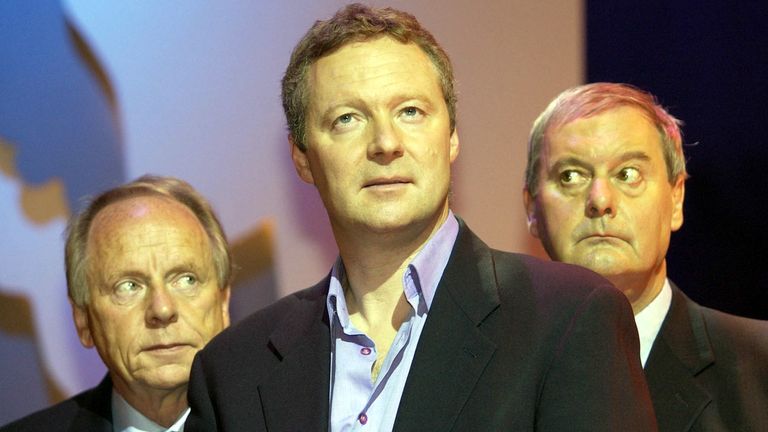 Bird was best known for sketches performed alongside Fortune and Bremner, in Channel 4's satirical show Bremner, Bird And Fortune.
Paying tribute on Twitter, Bremner wrote: "Deeply saddened to hear that the great John Bird has left us. One of the most modest of men and most brilliant of satirists. And one of the last surviving pillars of the anti-establishment.
"I used to watch from the wings and marvel at how the two friends made it look so effortless, so blissfully funny, their skill and enjoyment in the moment making light of the seriously detailed research that went into each piece."
Bird and Fortune's well-known series of comedy skits known as The Long Johns, saw the men interview one another, taking on the roles of bumbling politicians, military figures and businessmen.
They were nominated for four Baftas and won the TV award for their performance in 1997.
In a longer statement, impressionist Bremner wrote: "It's an irony that one of our greatest satirists, so brilliant at portraying ministers, civil servants or high-ranking officials who exuded self-satisfaction, was himself so modest and self-effacing.
"John Bird was, to the end, never pleased with himself, always feeling he should have done better, been less lazy, had a late period like Brahms, 'where everything was spare and abstract'.
"The reality was that he and his friend and collaborator John Fortune, together with Peter Cook, were pillars of the anti-establishment."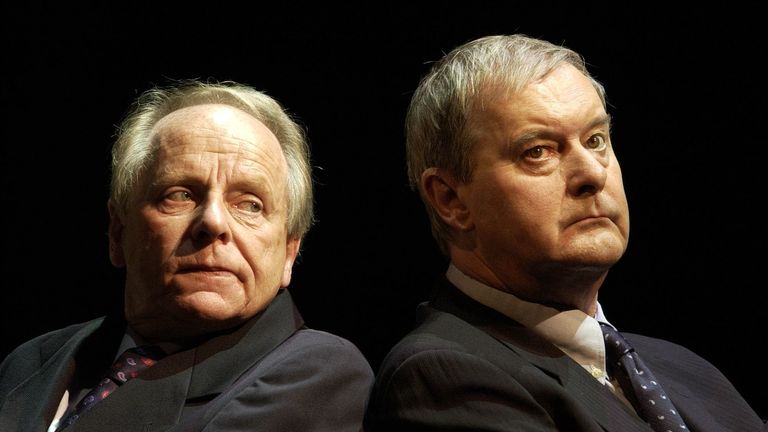 Bremner said it was "striking" Bird had died on Christmas Eve "nine years, almost to the day" after Fortune, who died aged 74 on New Year's Eve in 2013.
"Lord knows, satire has missed them this last decade and now that loss is permanent. John may not have felt he got his life right, but by God he got it written."
Bird, Bremner and Fortune collaborated in BBC shows Now Something Else and The Rory Bremner Show and Channel 4 series Rory Bremner, Who Else?
Bird also starred in the BBC Radio 4 and BBC Two series Absolute Power with Stephen Fry, and was a contributor to the early 1960s satirical show That Was The Week That Was (TWTWTW).
Capable of both comic and straight performances, Bird made appearances in fantasy comedy film Jabberwocky, Dennis Potter's Blue Remembered Hills, comedy shows Yes, Prime Minister, A Very Peculiar Practice, Chambers and One Foot In The Grave and detective shows Jonathan Creek, Inspector Morse and Midsomer Murders.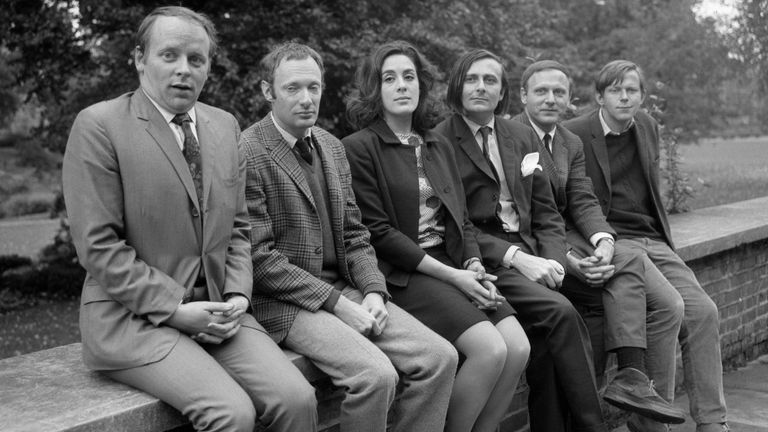 As for the classics, he played the Duke of Albany in the 1983 BBC Television Shakespeare production of King Lear.
Venturing into children's TV too, he played Mr Humphrey Atkins, the roguish father of Marmalade Atkins (played by Charlotte Coleman) and was a guest star in Sooty & Co.
In 2007, Bird and Fortune revived their show in a special called The Last Laugh which was broadcast on ITV's The South Bank Show.
They were later credited with having been among the first to predict the seriousness of the 2007-2008 financial crisis.
Born in Nottingham, Bird went to a grammar school before studying at King's College, Cambridge, where he met his future comedy partner Fortune.
A member of the university's famous amateur dramatics club, Footlights – which has been the starting block for a host of stars – Bird directed comedian Peter Cook and actress Eleanor Bron in the club's 1959 annual revue.
Bird went on to join the Royal Court Theatre as an assistant director, host the first episode of West End comedy Beyond The Fringe, and direct Austrian-American singer Lotte Lenya in a Brecht revue.
In 1961 he opened nightclub the Establishment Club with Cook in London, and in 1963 in New York, but both clubs closed after a few years.
Bird is survived by his wife Libby, a concert pianist, along with his step-sons Dan and Josh.