What is a submersible?
The vessel that has gone missing is a submersible — not to be confused with a submarine.
Unlike a submarine, which is a fully autonomous craft "capable of renewing its own power and breathing air," a submersible relies on outside support, such as a surface vessel, a team onshore or sometimes even a larger submarine, according to OceanGate Expeditions, the company behind the Titanic tour dive.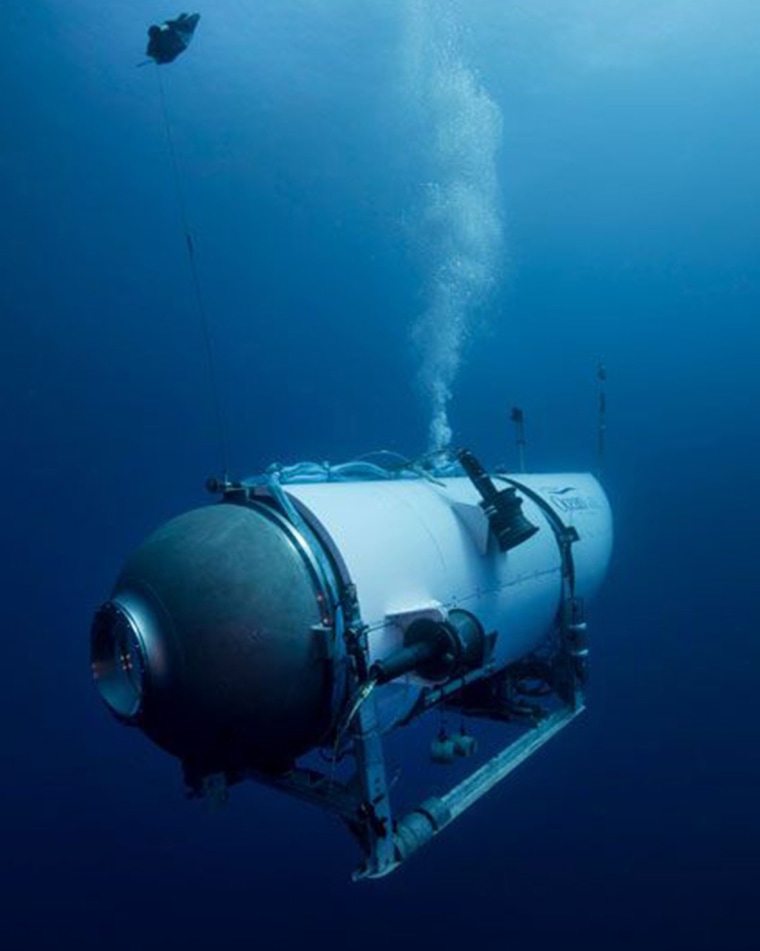 The vessel that went missing is named Titan, according to The Associated Press. NBC News was not immediately able to confirm this. On its website, OceanGate describes its Titan vessel as a "revolutionary carbon fiber and titanium submersible with a depth range of 4,000 meters (13,123 feet) that provides access to almost 50% of the world's oceans."
"Titan ushers in a new era of crewed submersible exploration and is the only sub in the world that can take five crewmembers to these depths," it says.