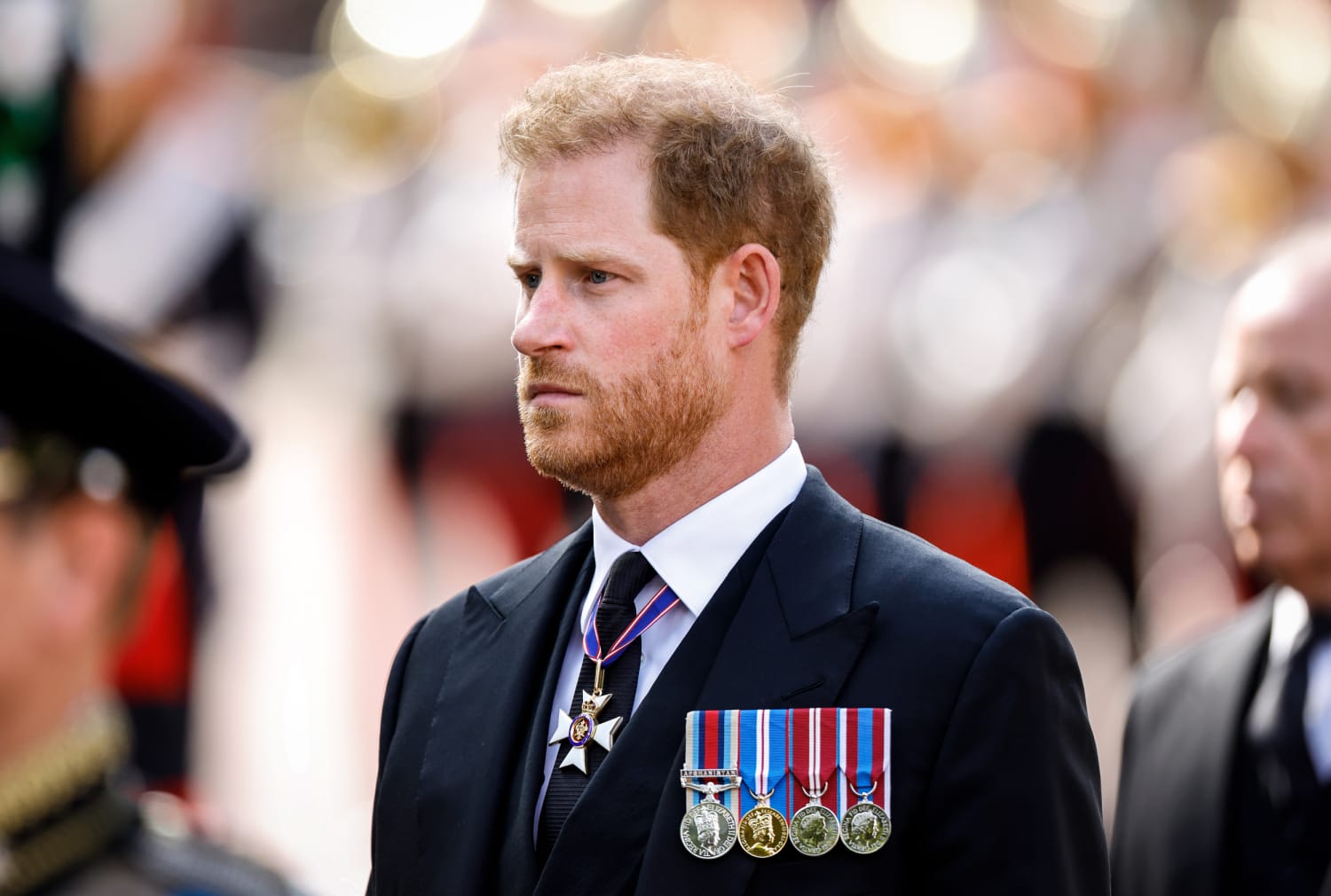 Prince Harry is defending his decision to speak out publicly about the Royal Family and the British press, saying there "has been absolutely no willingness to reconcile."
"Every single time I've tried to do it privately, there have been briefings and leakings and planting of stories against me and my wife," he says in a preview for his interview with Anderson Cooper on "60 Minutes," airing Sunday at 7:30 p.m. ET.
And in a 20-second trailer for his interview with British broadcaster Tom Bradby, he says, "it never needed to be this way." That interview will air on the U.K. public broadcast station ITV1 and its streaming platform, ITVX, at 9 p.m. local time (4 p.m. ET) on Sunday.
The interviews are slated to air just two days before the Jan. 10 publication of his new memoir, "Spare," which publisher Penguin Random House promises will deliver "raw, unflinching honesty" over more than 400 pages. The book will be published in 16 languages and will also be released as an audiobook read by Prince Harry.
The forthcoming interviews also follow Prince Harry and Meghan's six-hour Netflix docuseries, which premiered last month and saw the couple accuse the Royal Family of actively fueling negative media coverage, leading to their decision to leave their roles as working Royals and move to the U.S.
In the preview for the ITV1 interview, Prince Harry references "the leaking and the planting" of stories in the press in a series of short clips.
"I want a family, not an institution," he says.
In clips that do not identify exactly who Prince Harry is speaking about, he says: "They feel as though it's better to keep us, somehow, as the villains." In a separate clip, he says: "They've shown absolutely no willingness to reconcile."
"I would like to get my father back. I would like to have my brother back," he says.
In his interview with Cooper, Prince Harry repeats claims that he and Meghan made in the Netflix docuseries, including that family members and their spokespeople worked to plant news stories in their favor.
"You know, the family motto is, 'never complain, never explain' — but it's just a motto, and it doesn't really hold," he tells Cooper.
"They will feed or have a conversation with the correspondent, and that correspondent will literally be spoon-fed information and write the story and at the bottom of it, they will say they've reached out to Buckingham Palace for comment — but the whole story is Buckingham Palace commenting," Prince Harry states. "So when we're being told for the last six years, 'we can't put a statement out to protect you,' but you do it for other members of the family, there becomes a point when silence is betrayal."
NBC News has contacted Buckingham Palace for comment.
The forthcoming interviews also follow Prince Harry and Meghan's explosive 2021 interview with Oprah Winfrey in which they claimed, among other things, that an unidentified royal insider — later clarified as neither the late Queen Elizabeth II nor her late husband, Prince Philip — expressed "concerns" about how dark the couple's son Archie's skin might be ahead of his birth.
The Associated Press contributed.