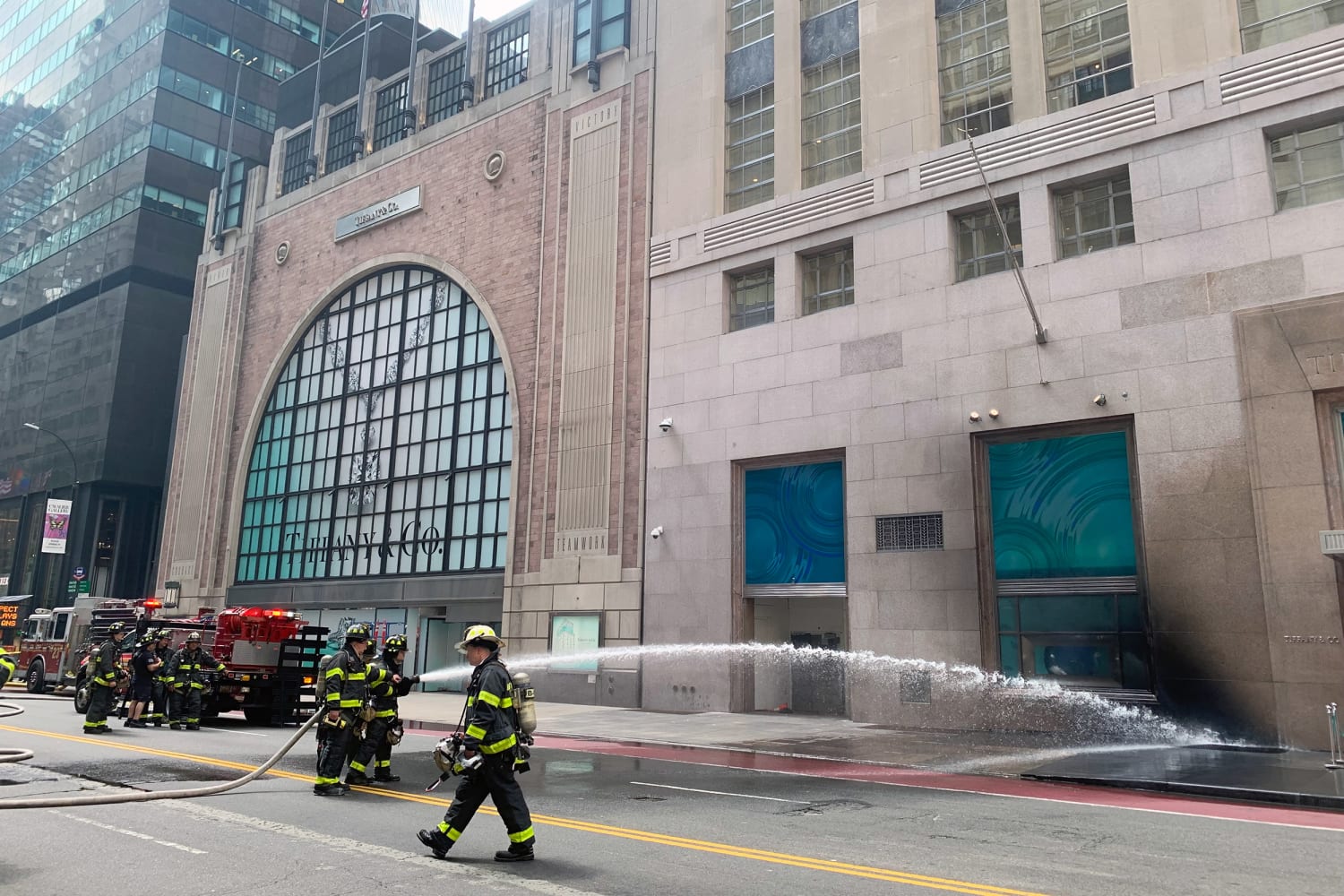 The flagship Tiffany store in Manhattan caught fire Thursday morning, according to the New York City Fire Department.
The fire department said they received a report of a transformer fire at 9:38 a.m. and there were no injuries immediately reported.
Con Edison, a New York utility company, was requested to the scene, fire officials said.
The iconic store, made famous in the 1961 Audrey Hepburn film "Breakfast at Tiffany's" stands next to Trump Tower.
A representative for Tiffany & Co. said in a statement Thursday an electrical fire began in the basement.
"This morning prior to store opening hours, an electrical fire broke out in the basement on the periphery of the Tiffany Landmark on Fifth Avenue in New York City. The fire has since been put out and we are working with the New York Fire Department to take precautionary measures to ensure the safety of our employees and clients," the statement said. "The store is expected to open later today following inspection by the Fire Marshall."
Live footage from the store shortly before 11:30 a.m. showed firefighters shooting a hose at the building. Smoke damage could be seen on the store's facade.
The fire was put out around noon, according to the fire department.
Alfonso Quiroz, a spokesperson for Con Edison, said Thursday afternoon there were no reported outages due to the fire. Con Edison crews were working on electrical equipment that is underground and making repairs, Quiroz said.
The jewelry store on 57th Street and Fifth Avenue re-opened in April after renovations that took nearly three years.
The luxury store touted the restorations as the first "holistic renovation" of the store since it opened in 1940.
In a statement from April, Anthony Ledru, President and Chief Executive Officer, Tiffany & Co., said: "The reopening of the iconic Fifth Avenue Landmark is a major milestone for our House. Symbolic of a new era for Tiffany & Co., the Landmark is much more than a jewelry store— it is a cultural hub with an exquisite showcase of architecture and superior hospitality, as well as cutting-edge art and design. It sets a new bar for luxury retail on a global scale."
To celebrate the store's re-opening, the company announced it would "debut a range of exclusive designs and one-of-a-kind creations." The debuts included diamond watches, and a new design for "the legendary 128.54-carat Tiffany Diamond," the company said.