The killing of Tupac Shakur was one of hip-hop's most enduring mysteries.
More than 27 years have passed since the rapper was gunned down near the Las Vegas Strip.
He was a passenger in a black BMW when shots were fired from a Cadillac.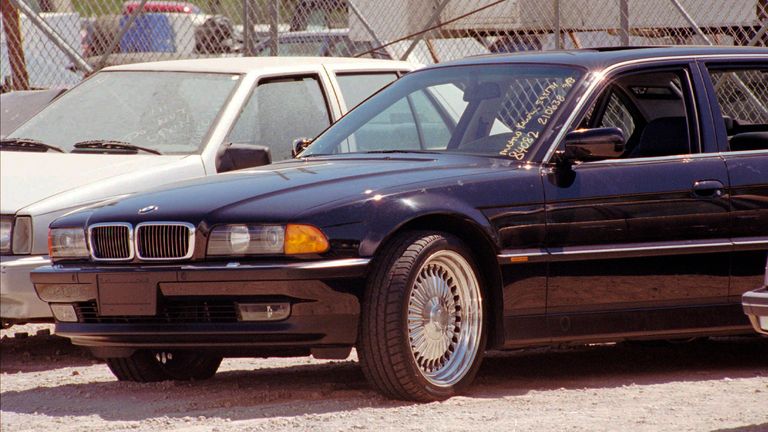 Tupac was struck four times and died six days later at the age of 25.
His fourth solo album All Eyez On Me had just hit the charts, celebrating his outlaw image.
And now, in a significant breakthrough, a man has been charged with the star's murder – the only one of four suspects who is still alive.
Duane "Keffe D" Davis is not the accused gunman but has been described as the group's ringleader – who revealed in a 2019 memoir that he provided the gun used in the drive-by shooting.
In the state of Nevada, this is enough to be charged with murder.
Tupac: Family 'waiting 27 years for justice'

'Always meant for something great'
Tupac was best known for raw lyrics laced with violence, sex and profanity describing life in the ghetto.
Widely regarded as one of rap music's greatest and most versatile artists, he rose from a childhood of poverty in Harlem to become a bestseller.
The rapper sold more than 75 million records worldwide and was nominated for six Grammys.
But while his albums were adored by fans, some songs were detested by politicians.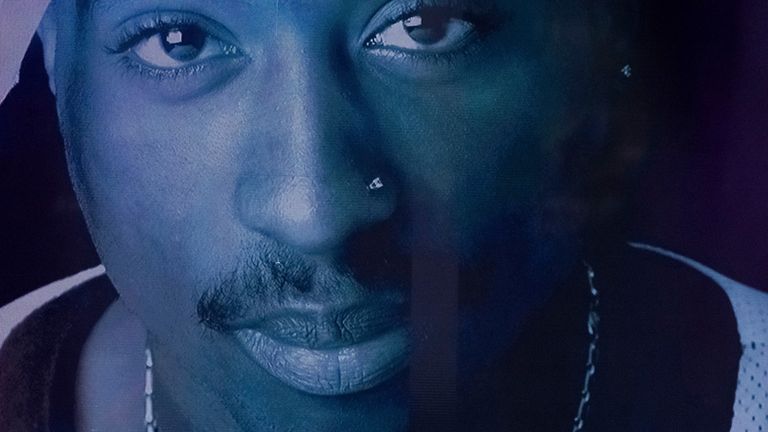 Tupac was no stranger to trouble, having spent much of the last two-and-a-half years of his life in and out of court, jail or hospitals.
And he arguably became more popular in death than in life, having been inducted into the Rock and Roll Hall of Fame and the Hollywood Walk of Fame.
As the posthumous star was unveiled earlier this year, his sister Sekyiwa "Set" Shakur had said: "Tupac knew deep down that he was always meant for something great. As his little sister, I had the privilege to watch that greatness unfold."
His recording career was brutally cut short and lasted just five years – but had an undeniable influence on the hip-hop kings who followed in his footsteps.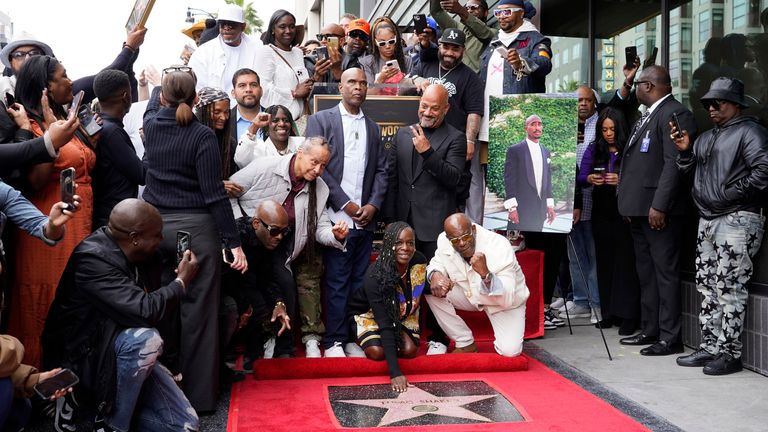 A 'timeless and universal' artist
Richard Bond, who has released multiple documentaries about Tupac, told Reuters in 2017 that the star's observations about politics, the media and the police were still relevant to listeners.
"His themes are timeless and universal. He talked about relationships between sons and parents, between people and governments. What he talked about still resonates with the human condition," Mr Bond said.
In recent years, Tupac has had streets in California named after him, with a huge exhibit about his life touring the US.
His music, poetry and clothes were showcased – along with handwritten lyrics.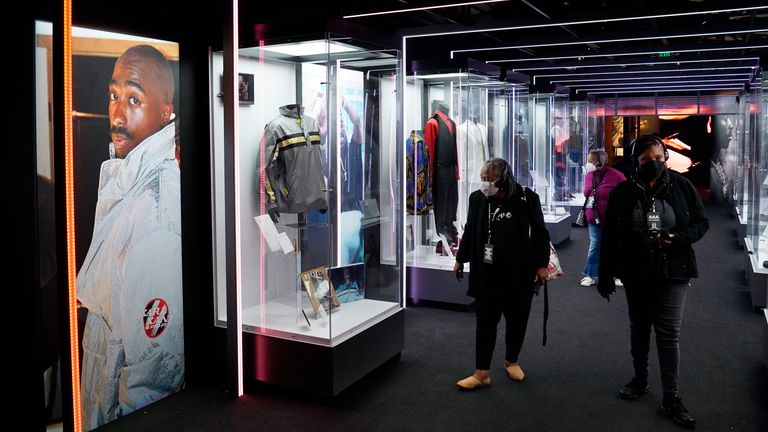 Tupac's mother Afeni had a hugely influential role in her son's work but died in 2016, meaning she would never see someone held accountable for his murder.
Set Shakur has described the new charge against Davis as a "pivotal moment" and a victory for her family.
The rapper's sister added: "The silence of the past 27 years surrounding this case has spoken loudly in our community.
"It's important to me that the world, the country, the justice system, and our people acknowledge the gravity of the passing of this man, my brother, my mother's son, my father's son."