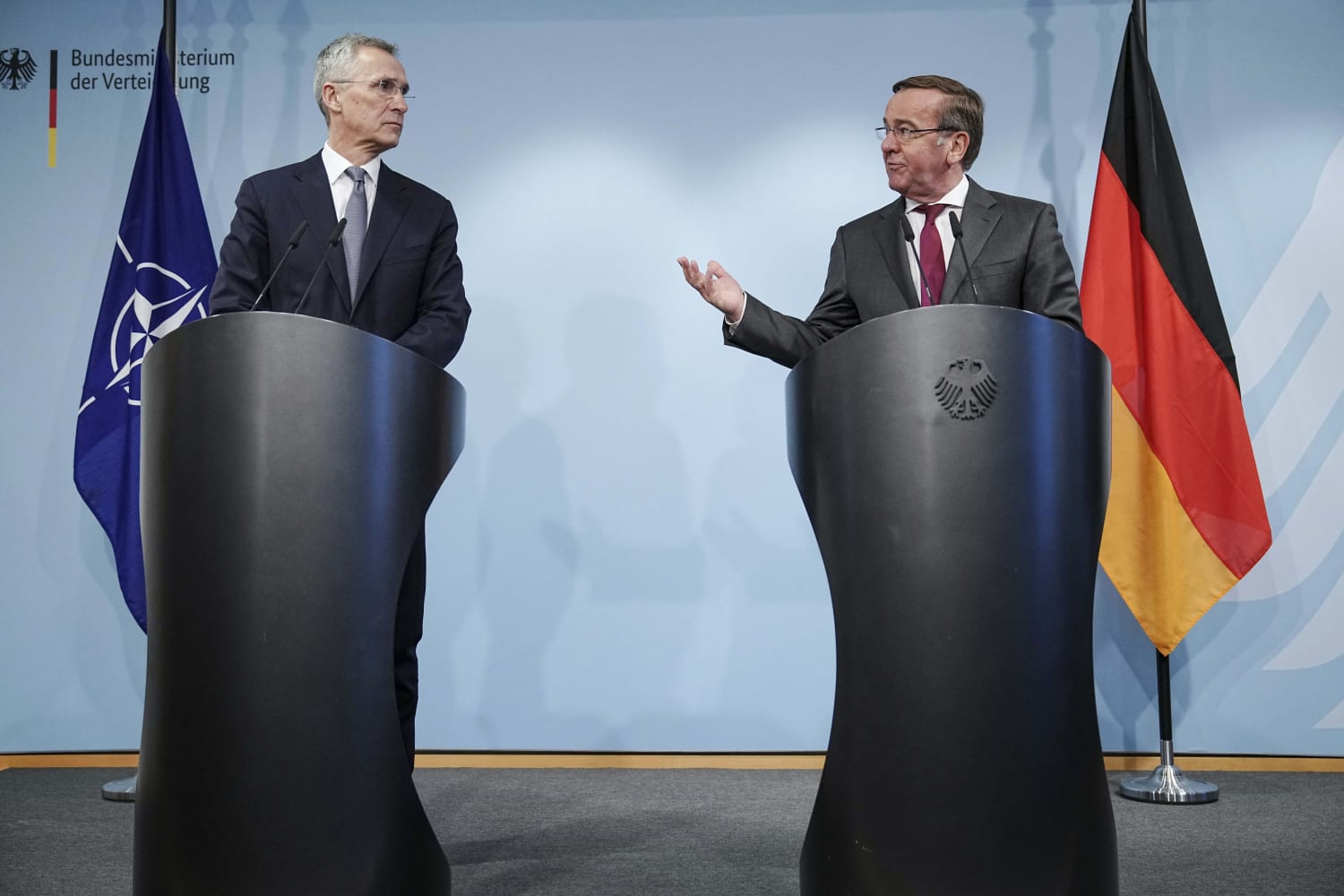 Ukraine is set to receive battle tanks from Germany and other Western countries after a fierce debate that exposed fissures among its allies ahead of an anticipated Russian spring offensive.
The German government said Wednesday it would quickly provide 14 Leopard 2 tanks as a "first step" and would allow other European nations to send their own Leopard tanks soon. The training of Ukrainian soldiers in using them will begin quickly, Germany said, alongside the provision of maintenance and ammunition.
"This decision follows our well-known line of supporting Ukraine to the best of our ability. We are acting in a closely coordinated manner internationally," Chancellor Olaf Scholz said in a statement. The news comes after U.S. officials told NBC News on Tuesday that President Joe Biden was preparing to send dozens of American Abrams tanks to Ukraine, in a reversal.
It follows an official request from the Polish government Tuesday asking Germany to sign off on plans to send Leopard 2 tanks to the battlefield — the culmination of a weekslong pressure campaign on Europe's leading power to do more to back Ukraine's cause at a key moment in the 11-month war.
Germany, which makes the heavy tanks, needs to grant permission for the arms to be sent to a non-NATO country. Ukrainian military leaders have said they need hundreds of the tanks to break through Russian defenses.
'Free the leopards'
Germany has provided billions in humanitarian and military aid since the start of the war, but Scholz has broadly held to a cautious approach rooted in his country's weighty history and political culture. That has sparked criticism from Ukraine, Poland and the Baltic nations, which have long urged a more robust response to combat Russia's expansionist goals.
Thousands of protesters have gathered outside the Parliament in Berlin, while Ukraine's government has promoted a social media campaign calling on Germany to "free the leopards."
Some had even coined the term "Scholzing," which historian and commentator Timothy Garton Ash defined as "communicating good intentions, only to use/find/invent any reason imaginable to delay these and/or prevent them from happening."
Ukrainian President Volodymyr Zelenskyy has been asking for increased firepower since before Russia's invasion last February.
He and his advisers have made it clear that the hardware being offered by the country's allies will not be enough to recapture its territory, especially as both sides gear up for what many expect to be an intense period of crucial fighting once the winter is over.
"We need tanks — not 10-20, but several hundred," Zelenskyy's chief of staff, Andriy Yermak, said on his Telegram channel Monday.
"In order for us to defeat the Russian Federation, we absolutely need tanks," Oleksiy Danilov, the secretary of the National Security and Defense Council of Ukraine, said in an interview last week. "The fact is that the question of which weapon is needed is determined by the military. It is the military that insists that tanks and heavy artillery are crucial today."