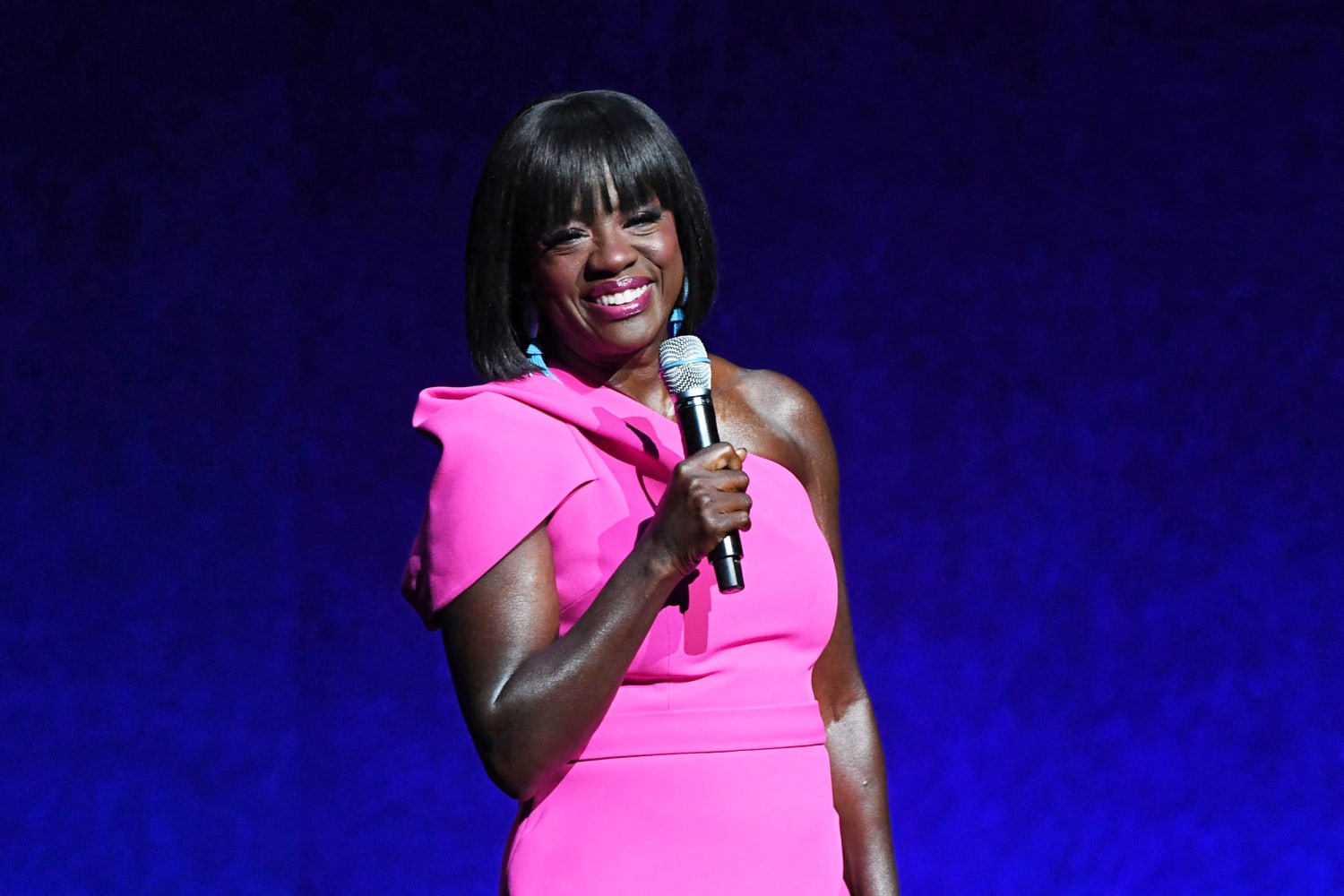 Viola Davis has earned the rare and coveted EGOT status — becoming the third Black woman in history to achieve the honor.
On Sunday, the 57-year-old actress earned her first Grammy for her performance of the audiobook for her memoir "Finding Me."
"It has just been such a journey," Davis said while accepting the award. "I just EGOT!"
The awards term "EGOT" refers to people who have won an Emmy, a Grammy, an Oscar and a Tony over the course of their careers in entertainment. Only 18 people have achieved the status, and Davis is the fourth Black person alongside Whoopi Goldberg, John Legend and Jennifer Hudson to complete the EGOT. 
Davis already has an Oscar, two Tony's and an Emmy.
"Oh my God," Davis said on Sunday. "I wrote this book to honor the 6-year-old Viola, to honor her, to honor her life, her joy, her trauma, her everything."
Davis won the Academy Award for Best Supporting Actress in 2017 for her role as housewife Rose Maxson in 2016's "Fences." She earned an Emmy in 2015 for her role as Annalise Keating in How to Get Away with Murder, making her the first Black woman to win the lead drama actress award. She has two Tony awards, one for "King Hedley II" and the Broadway production of "Fences."
Davis reflected on her career and Grammy nod in a January interview, and said achieving EGOT status would be a "huge accomplishment."
"I think that everybody wants their life to mean something," she said. "I believe in the Cherokee birth blessing, which is, 'May you live long enough to know why you were born.' I do believe that you literally wanna blow a hole through this world in whatever way you can. 
"A lot of people don't know how to do that. A lot of people haven't found that thing that they're passionate about, that they can do. Some have. But we all are looking for that, blowing a hole through this earth before we leave it. I think about that in my work a lot. I really found that thing that I love to do. So I always wanna make it meaningful."