After a three-year pandemic hiatus, RuPaul's DragCon U.K. — one of the world's largest drag conferences — returned to London this past weekend. The three-day event, which drew approximately 150 drag performers and thousands of fans of all ages from around the world, took place as the art form has been embroiled in controversy in the United States. 
While drag has attained mainstream popularity across the U.S. — due in large part to the wildly successful "RuPaul's Drag Race" franchise — critics have argued that children shouldn't be exposed to it, and lawmakers across the U.S. have proposed bills trying to keep kids away. 
But many of those who attended RuPaul's DragCon U.K., held at  Exhibition Centre London, maintained that drag, as a whole, generally creates a safe space where children can enjoy over-the-top performances and, in some cases, enjoy the freedom to be themselves.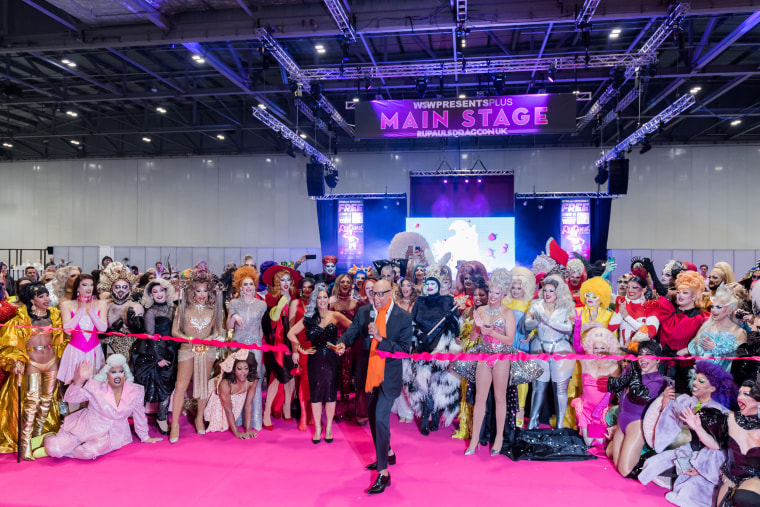 Diggory Alberts, an 11-year-old U.K. native, said he lives and breathes "RuPaul's Drag Race" and prides himself on perfecting his dance skills so he can excel as his drag persona, Ruby Rose. 
During the second day of the conference, while drag icon RuPaul was deejaying, Diggory showed his best dance moves on the stage —  including death-drops and cartwheels — while hundreds of onlookers cheered him on. He said the experience was "amazing," especially because there were "a bunch of other young kids who are here living their life and enjoying it."
Diggory, who attended the conference with his 25-year-old sister, said he struggles with the idea that adults, and particularly lawmakers, would want to keep kids away from drag. 
"You can be whoever you want to be," he said, after criticizing lawmakers who are trying to prevent minors from attending drag events.
Lady Camden, a drag performer and a finalist on season 14 of "RuPaul's Drag Race," said she had no outlets to express herself when she was younger and would have loved to have access to something like a DragCon event (there have also been DragCons in New York and Los Angeles).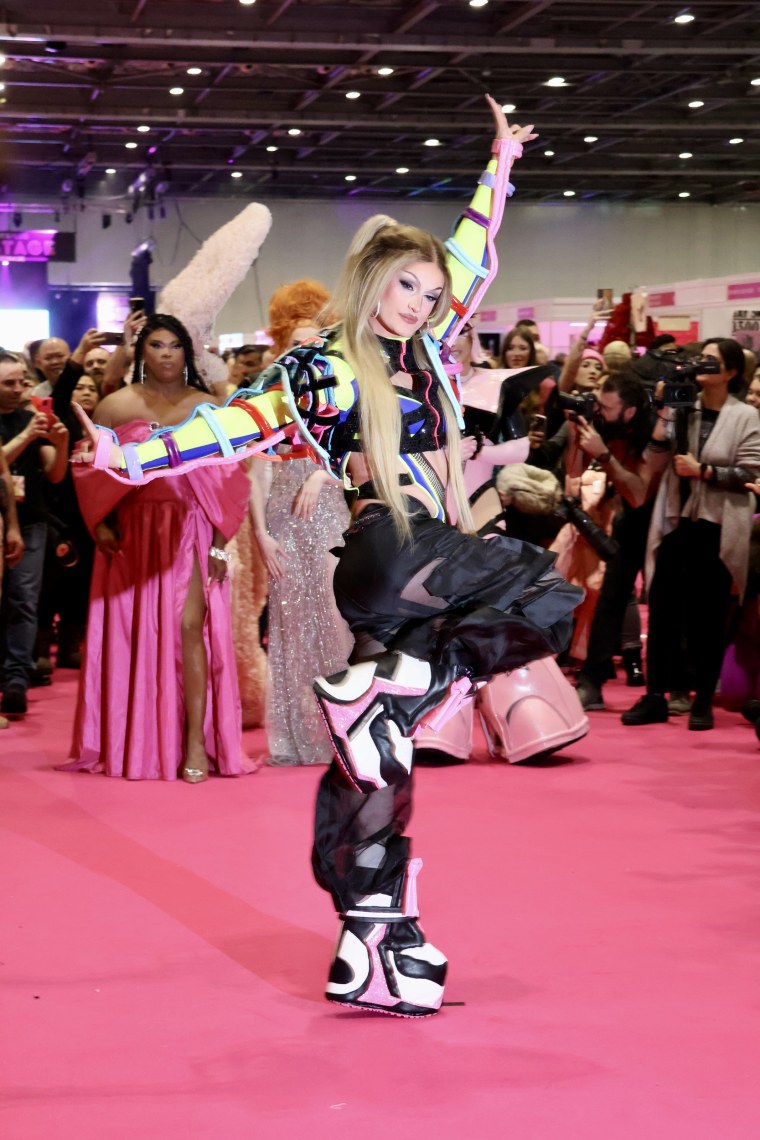 "I wish I had let myself be gayer and feminine when I was a kid," she said. "I wish I could go back in time and just let myself play with Barbies and let myself wear pink, talk however I want to talk, love whoever I want to love."
Many parents brought their children to DragCon U.K. not only because they're massive fans of the franchise, but also to expose their kids to a diversity of art and people early on.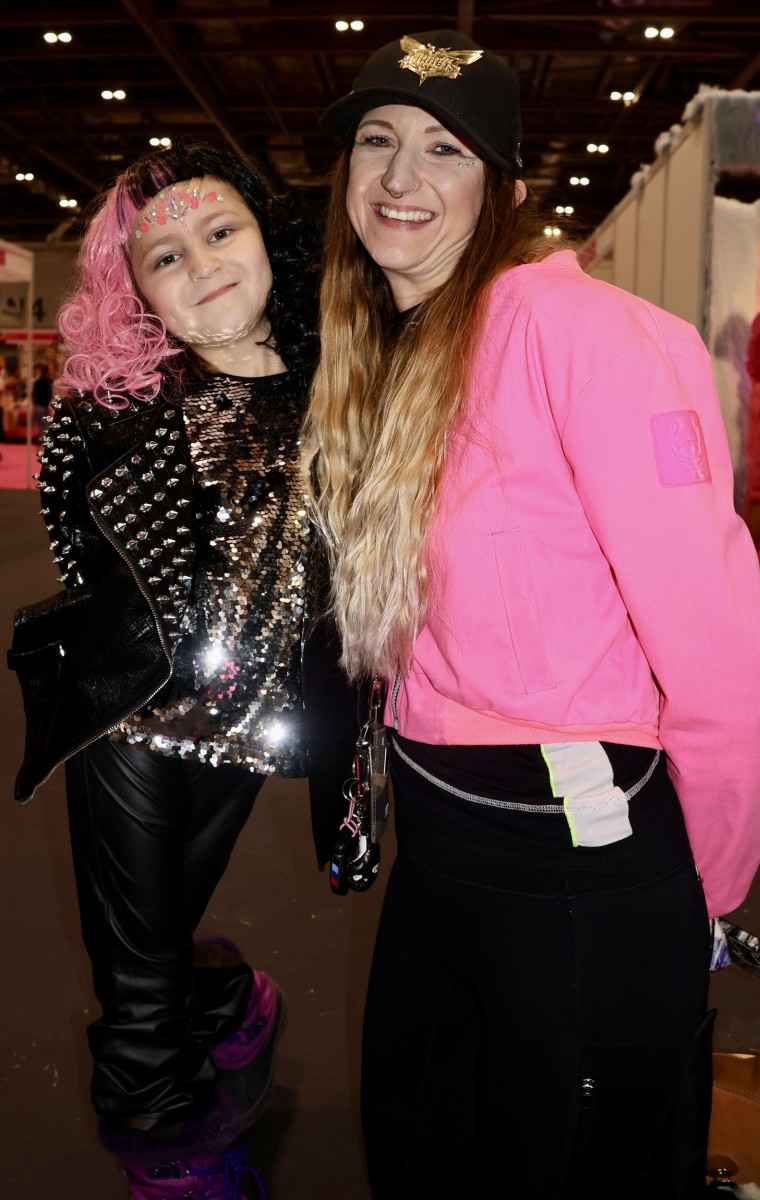 "I want her to be able to accept people from all walks and think in an open-minded way and accept all diversities really," said Trish, a London resident who brought her 5-year-old daughter, Maxine.
Danielle Gostling, who lives in Kent, England, brought her daughter Dorothy, 6, to the conference. She said there's "nothing overtly graphic at all" about the art form.
"It's about fun and expression and love and equality, and that's very important for children to know about," she said.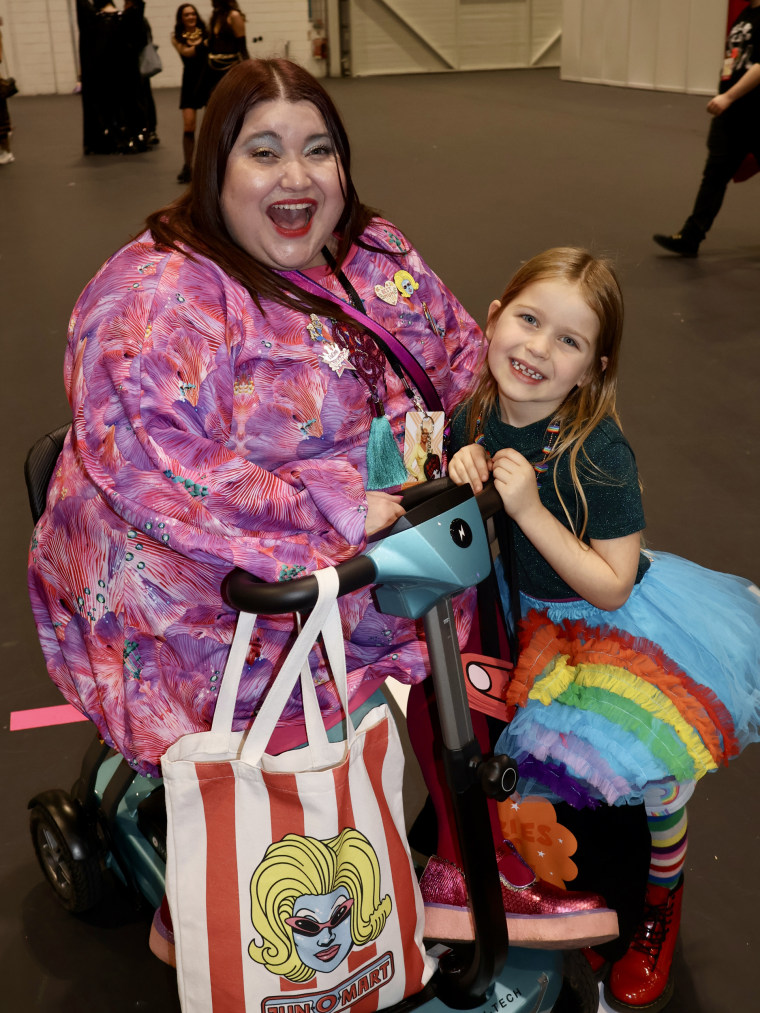 Over the past several months there have been at least six bills introduced by state lawmakers across the U.S. seeking to restrict where and for whom drag can be performed. These measures are particularly geared at preventing minors from attending drag performances.
"That's just wrong," Dorothy Gostling said of the proposed bills. "You can't stop drag!"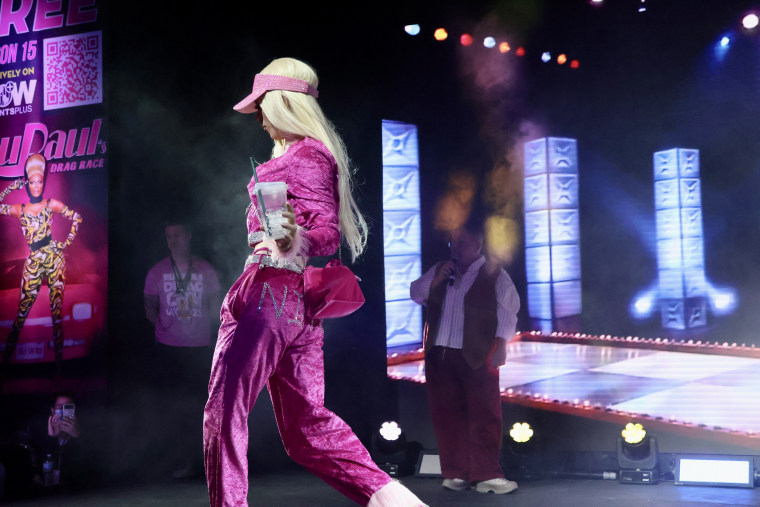 Gemini, an 18-year-old drag performer based in Surrey, England, who has been practicing the art form since she was 12, said drag is "empowering." The teen, who participated in DragCon U.K.'s Kids Fashion Show on Sunday sporting a pink velour tracksuit, credited drag with helping her conquer emotional difficulties and boosting her self confidence.
"As a young gay person in school, you're very often bullied, but for me, doing the drag and stuff helped me through that and made me think, 'I can be me, and I can strut and be whoever I want,'" she said.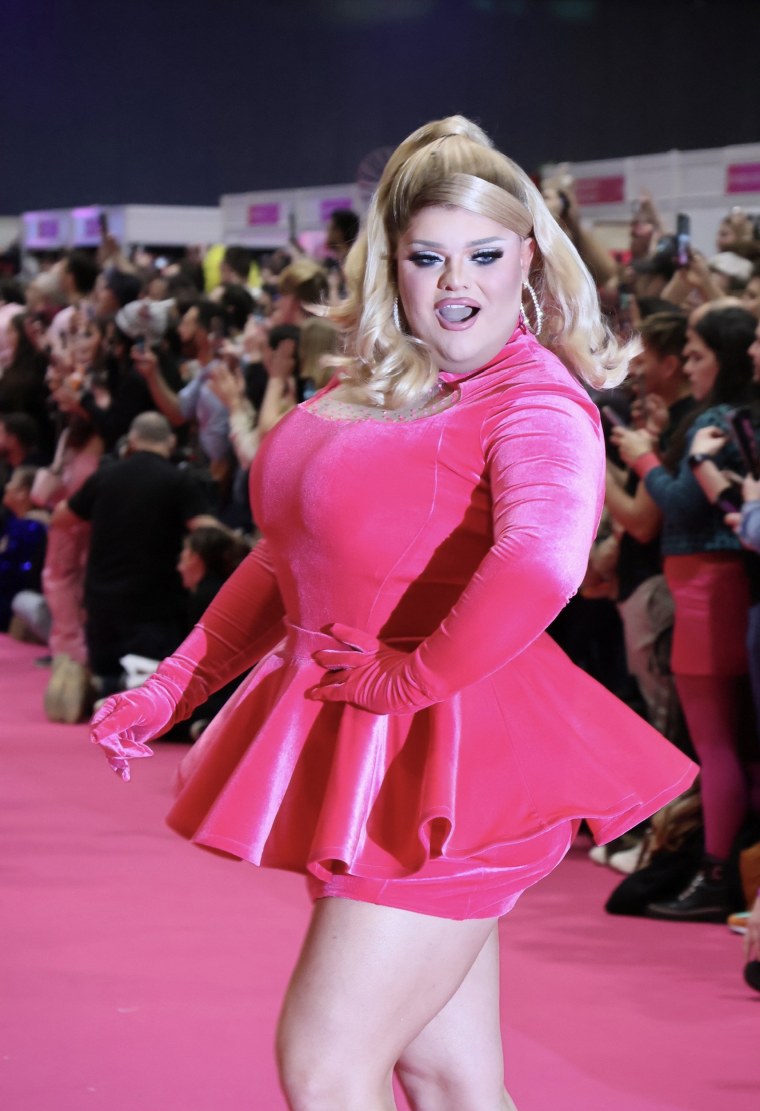 Kitty Scott Claus, a contestant on season three of "RuPaul's Drag Race U.K.," succinctly summed up the sentiment that appeared to be widespread at the conference. 
"Drag is for everyone, and it's to be enjoyed by everyone," she said. "If you enjoy drag, it shouldn't matter your age."