If the trailers are anything to go by, we now have more of a sense of what to expect in Prince Harry's book.
Some of the claims feel familiar. An unsupportive family, working against Meghan and Harry, leaking negative stories to the press.
We've heard this before in the six hours of the couple's Netflix series.
Not forgetting the Oprah Winfrey interview, and a podcast, which laid bare the size of the rift within the Royal Family, and the level of Harry's anger and upset.
These two new interviews could be a bit different. They are primarily to promote the publication of Harry's memoir, Spare, and both being conducted by experienced journalists who, we expect, would want to challenge Harry's claims.
This time audiences will be hoping the conversations are more challenging and confrontational.
That's what the networks promoting the programmes are promising. CBS says its interview is "revealing" and "explosive", while ITV describes its own as "in-depth".
Further trailers are likely, as both networks know their shows will be ratings-winners.
Not all audiences agree, with #shutupharry soon trending on Twitter.
In the few seconds that have been released, the trailers also reveal Harry's hope for reconciliation, and to have his father and brother back. As he puts it, he wants "a family not an institution".
Prince Harry wants his father 'back'
The trouble is, it's hard to separate the two.
His father is now King, and his brother the heir, such powerful players in the institution that many wonder if there is a way of reconciling one without the other.
Either way, every time Prince Harry speaks out in public, reconciliation feels further away from repair. He suggests he is ready for rapprochement but says there's "no willingness" from his family.
There's been no comment from Buckingham Palace or Kensington Palace. But no doubt, teams from both will watch the interviews as they're broadcast.
Two days later Harry's book will be published.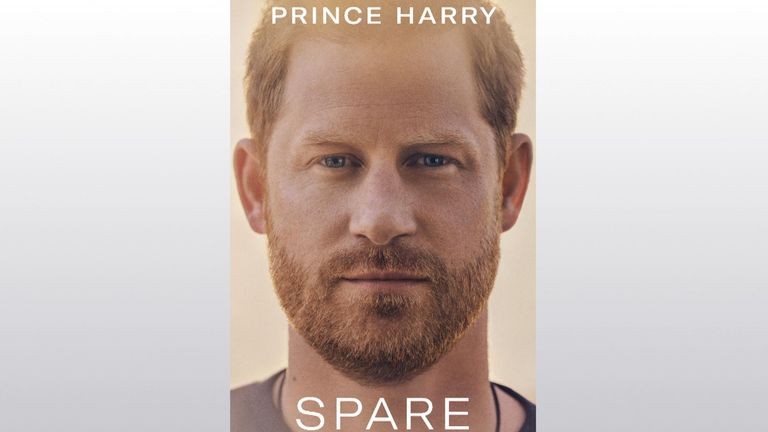 The Royal Family will certainly be braced for more allegations and criticism.
These interviews give Harry a preview platform to explain why he wanted a memoir to be written.
In the trailers, Harry says he and Meghan have been cast as "villains".
This will be the Duke of Sussex rewriting the story – just don't expect a happy ending.