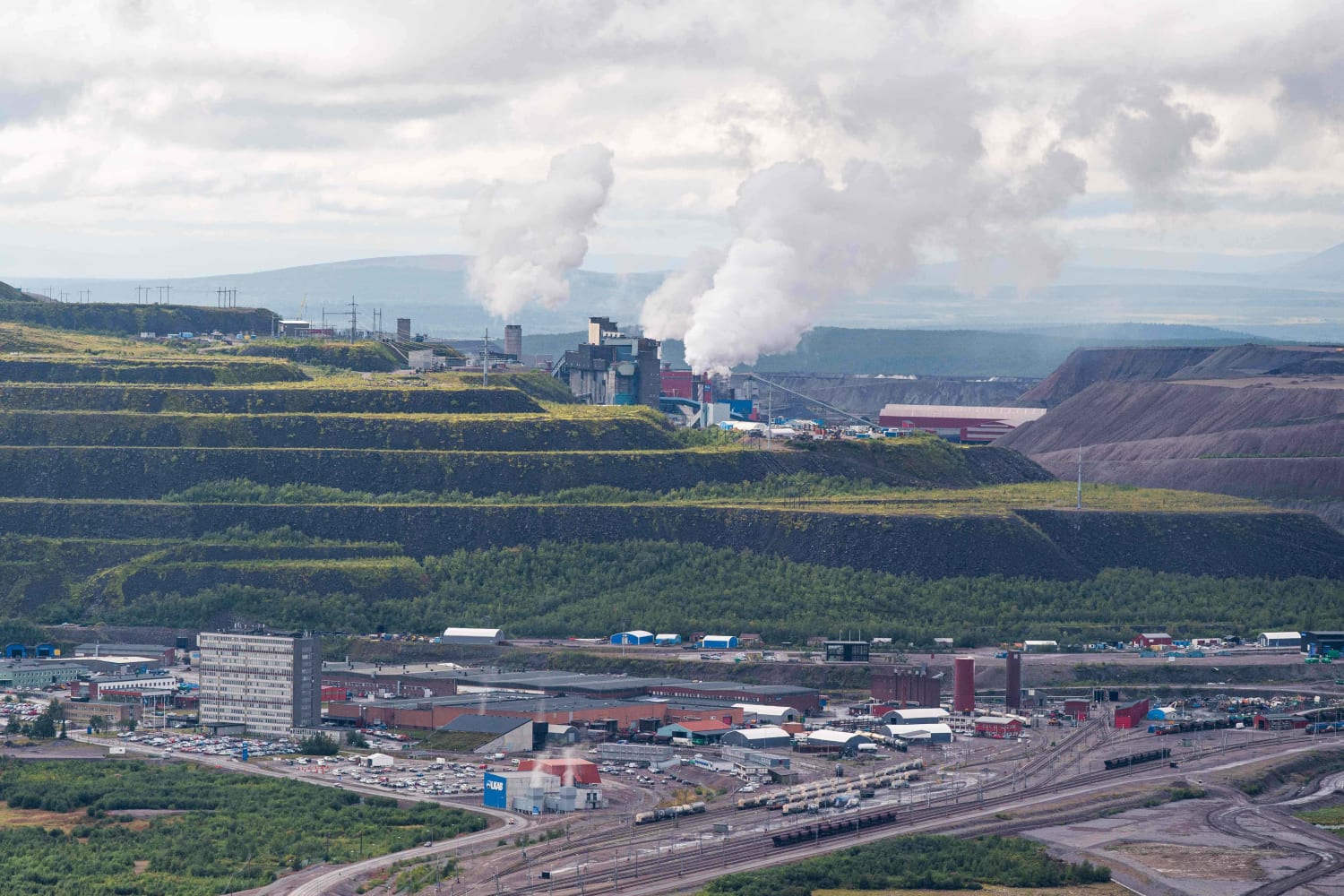 And according to the European Commission, the demand will increase fivefold by 2030 because of the digital and green transition of the bloc's economy.
Internal market commissioner Thierry Breton has warned that the E.U.'s ambition to become the first climate neutral continent is at risk without a secure and sustainable access to raw materials.
"Our twin green and digital transition will live or die through the functioning of our supply chains," he said. "Take China, with its quasi-monopoly on rare earths and permanent magnets and prices rising by 50-90% in the past year alone. Supply of raw materials has become a real geopolitical tool."
The E.U. is also eager to learn from the past and reduce one-sided dependencies like the one it developed on Russia for oil and gas, only starting to cut ties recently after the war in Ukraine started with Moscow's full-scale invasion on Feb. 24.
"This must change," said Busch, as European commissioners traveled to Kiruna to mark the start of Sweden's six-month rotating E.U. presidency. "In the short run, we need to diversify our trade, but in the long run we can't rely on trade agreements only. Electrification, the E.U.'s self-sufficiency and independence from Russia and China will begin in the mine."
LKAB — which also develops carbon-free iron ore projects — said the deposits of rare earth were found close to the world's largest underground iron ore mine it runs in Kiruna. Exploration won't start for years even if permits are delivered very fast.
"If we look at how other permit processes have worked within our industry, it will be at least 10-15 years before we can actually begin mining and deliver raw materials to the market," LKAB CEO Jan Moström said. "We must change the permit processes to ensure increased mining of this type of raw material in Europe."