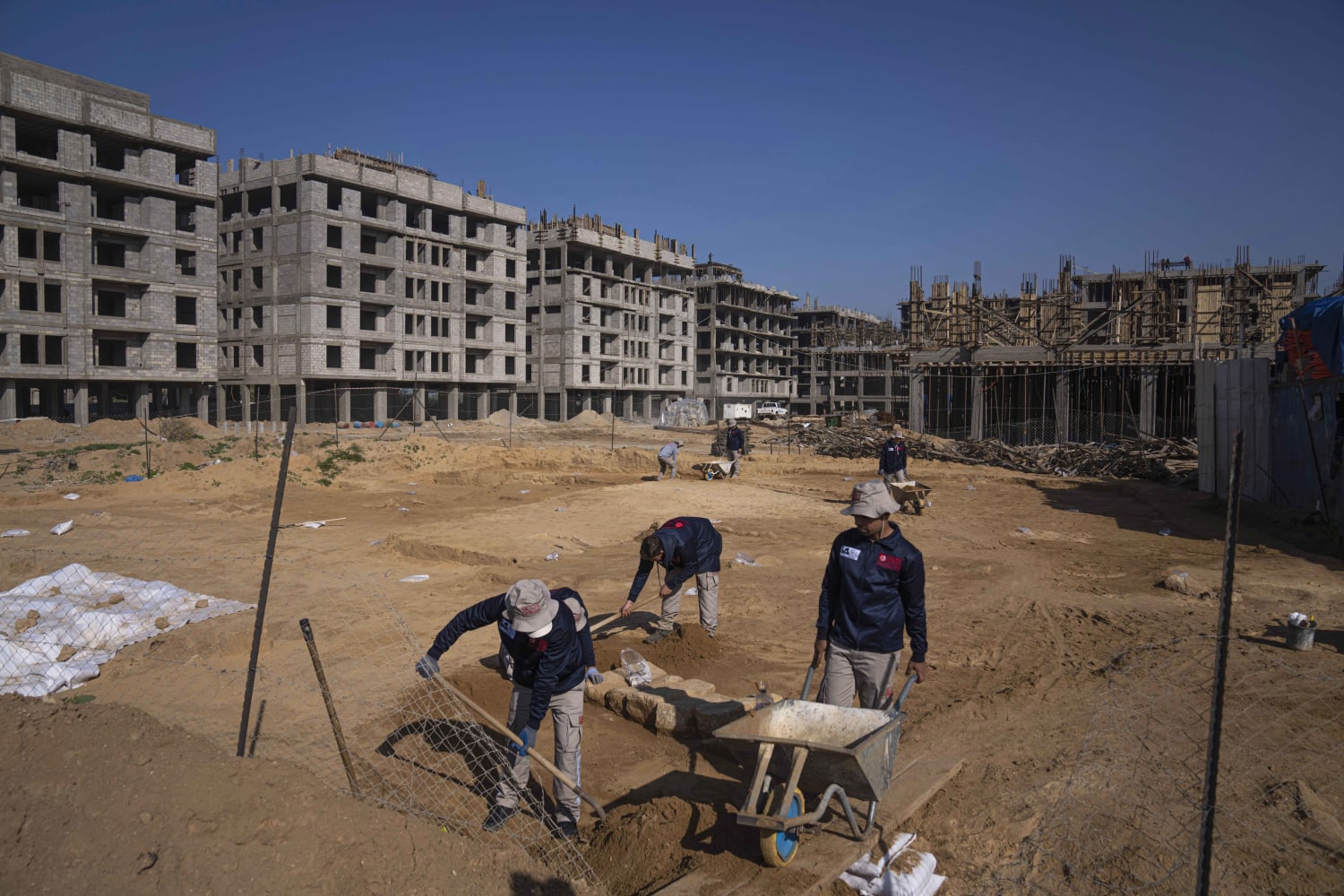 Although the ancient cemetery is now blocked off from the public, construction on the housing project has continued and the site is surrounded by apartment buildings.
Local media reported looting when the site was first discovered, with people using donkey-drawn carts to haul away items like a covered casket and inscribed bricks.
Gaza, a coastal enclave home to more than 2 million people, is known for its rich history stemming from its location on ancient trade routes between Egypt and the Levant.
But Israeli occupation, conflicts and rapid urban growth in the crowded, narrow territory are among the reasons most of Gaza's archeological treasures have not been protected.
An Israeli-Egyptian blockade imposed after the Hamas militant group took over Gaza in 2007 has ravaged the economy, leaving few resources for the protection of antiquities.
Hamas itself pays little attention to preserving the sites as it struggles to meet the needs of a rapidly growing population.
More than 2.3 million people are squeezed in the strip's just 115 square miles.
In 2017, Hamas bulldozers destroyed large parts of a site containing remains from a 4,500-year-old Bronze Age settlement to make housing projects for its employees.