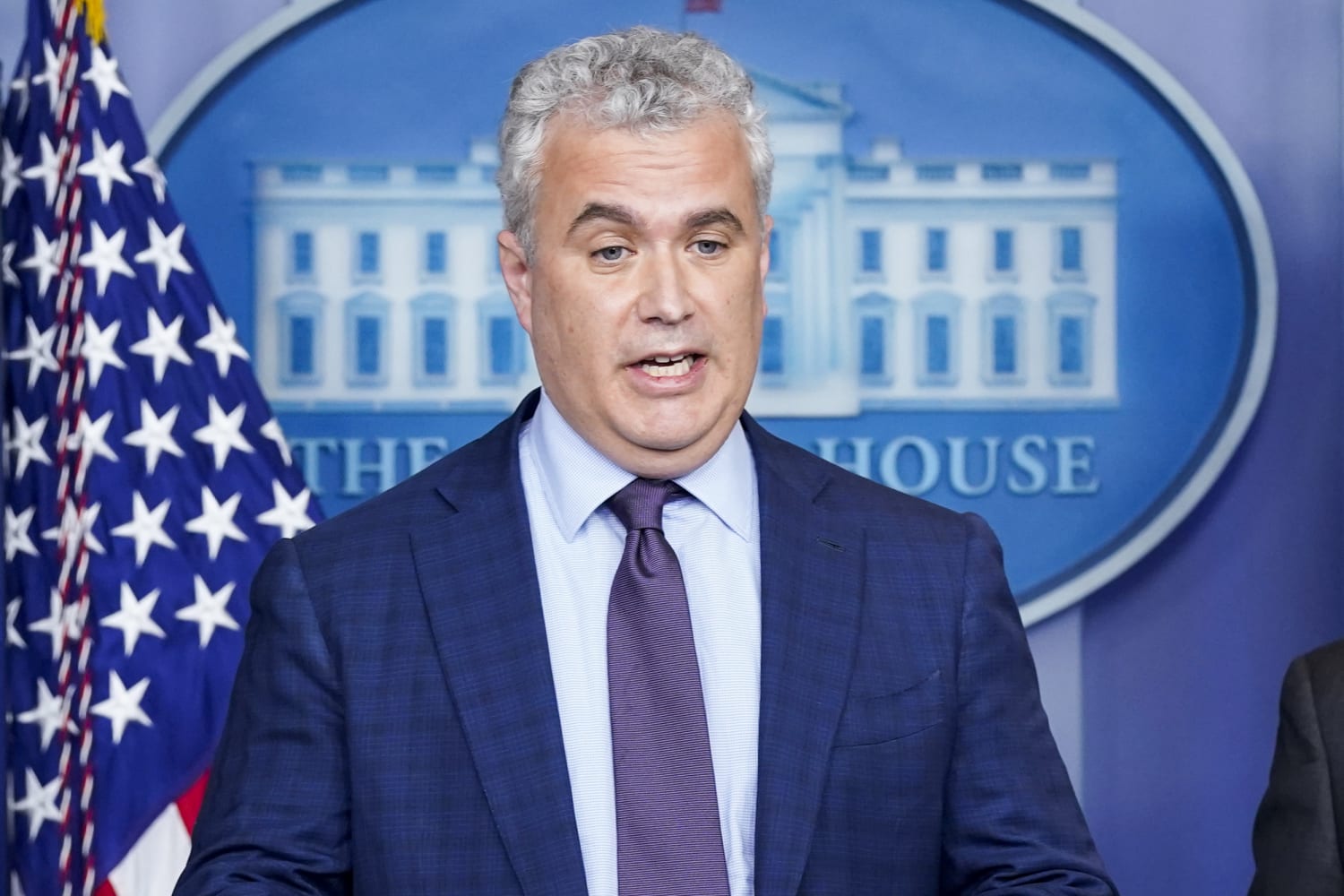 WASHINGTON — President Joe Biden will name Jeff Zients to serve as his next chief of staff, replacing Ron Klain, who is expected to leave in the coming weeks, an administration official and a person familiar with the decision told NBC News.
Zients, who previously led the Biden administration's Covid-19 response, left the administration briefly last April but returned in the fall right before the midterm elections.
News of Zients' selection was first reported by The Washington Post.
Klain, who has served in the top role for more than two years, is expected to depart the Biden administration after the president's State of the Union address early next month, according to two sources familiar with the decision.
Zients' selection comes as Biden has come under fire over his handling of classified documents that were found at his Delaware residence and a Washington office he used. The president is also expected to announce his 2024 re-election bid sometime after the State of the Union address on Feb. 7.
Still, Klain is expected to be tasked with handling all 2024-related matters from outside the White House, according to sources familiar with the matter, while Zients, a management consultant, will take on all tasks of a chief of staff at a pivotal moment for the president.
Senior adviser Anita Dunn was a serious contender for the position, according to one person familiar with the decision-making process. Dunn will now have more room to focus on the political needs of Biden's potential re-election bid.
Zients previously served as the acting director and deputy director of the Office of Management and Budget as well as the director of the National Economic Council under the Obama administration for nearly four years. He also chaired former President Barack Obama's Management Advisory Board.
Zients has been a longtime figure in the president's inner circle, even before he took office. He served as an adviser to Biden's 2020 presidential campaign and led transition efforts as co-chair before his work as Covid-19 response coordinator.