Kim Kardashian has spent more than £160,000 on a piece of jewellery once worn by Princess Diana.
The Attallah Cross was sold to a representative of the American reality star after being put up for auction at Sotheby's in London.
The 1920s pendant, designed by luxury jewellery designer Garrard, was worn on several occasions by the late royal, most famously at a London charity gala in October 1987.
The princess paired the pendant with a Catherine Walker dress as she attended the gala in support of Birthright, a charity working towards the protection of human rights during pregnancy and childbirth.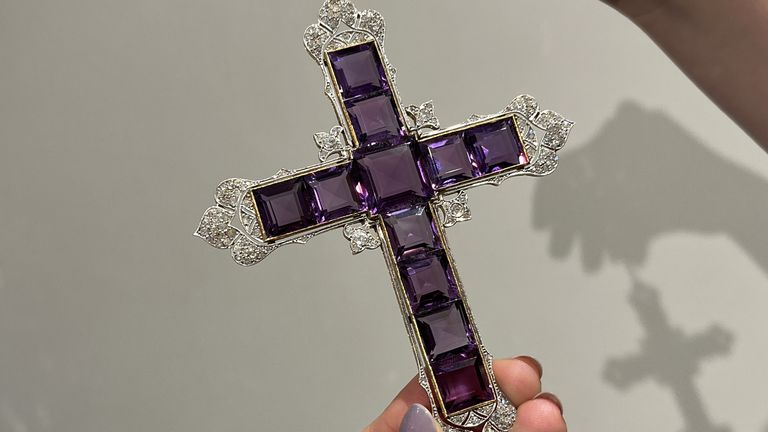 Kardashian purchased the pendant for £163,800 – more than double its pre-auction estimate – after a bidding war involving four prospective buyers during Sotheby's Royal and Noble Sale on Wednesday.
The cross, which has square-cut amethysts and is accented by circular-cut diamonds, has a total diamond weight of approximately 5.25 carats.
It was first bought from Garrard, the first official Crown jeweller having supplied pieces for Queen Victoria, by businessman Naim Attallah in the 1980s.
The Palestinian-British entrepreneur, who died in February 2021, was friends with Diana and loaned the cross to her on several occasions.
Ahead of its sale, Kristian Spofforth, head of jewellery at Sotheby's London, said: "Jewellery owned or worn by the late Princess Diana very rarely comes on to the market, especially a piece such as the Attallah cross, which is so colourful, bold and distinctive.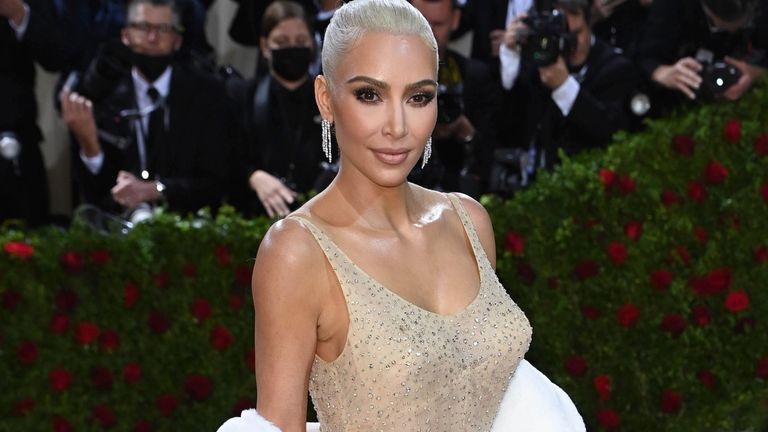 "To some extent, this unusual pendant is symbolic of the princess's growing self-assurance in her sartorial and jewellery choices, at that particular moment in her life."
Kardashian has previously shown interest in historic fashion items.
The reality star paid $65,000 (£53,000) for three gold and jade Lorraine Schwartz bangles owned by the actress Elizabeth Taylor in 2011.
In 2017, she purchased a Cartier watch, once owned by Jackie Onassis, the wife of former US President John F Kennedy, for $379,500 (£307,000).
The 42-year-old wore a famous Marilyn Monroe dress at last year's Met Gala. She revealed she lost 16 pounds to fit into the gown.
It was originally worn by Monroe during her famous 1962 performance of Happy Birthday to US president John F Kennedy.
The dress was loaned to her from the Ripley's Believe It or Not! museum.