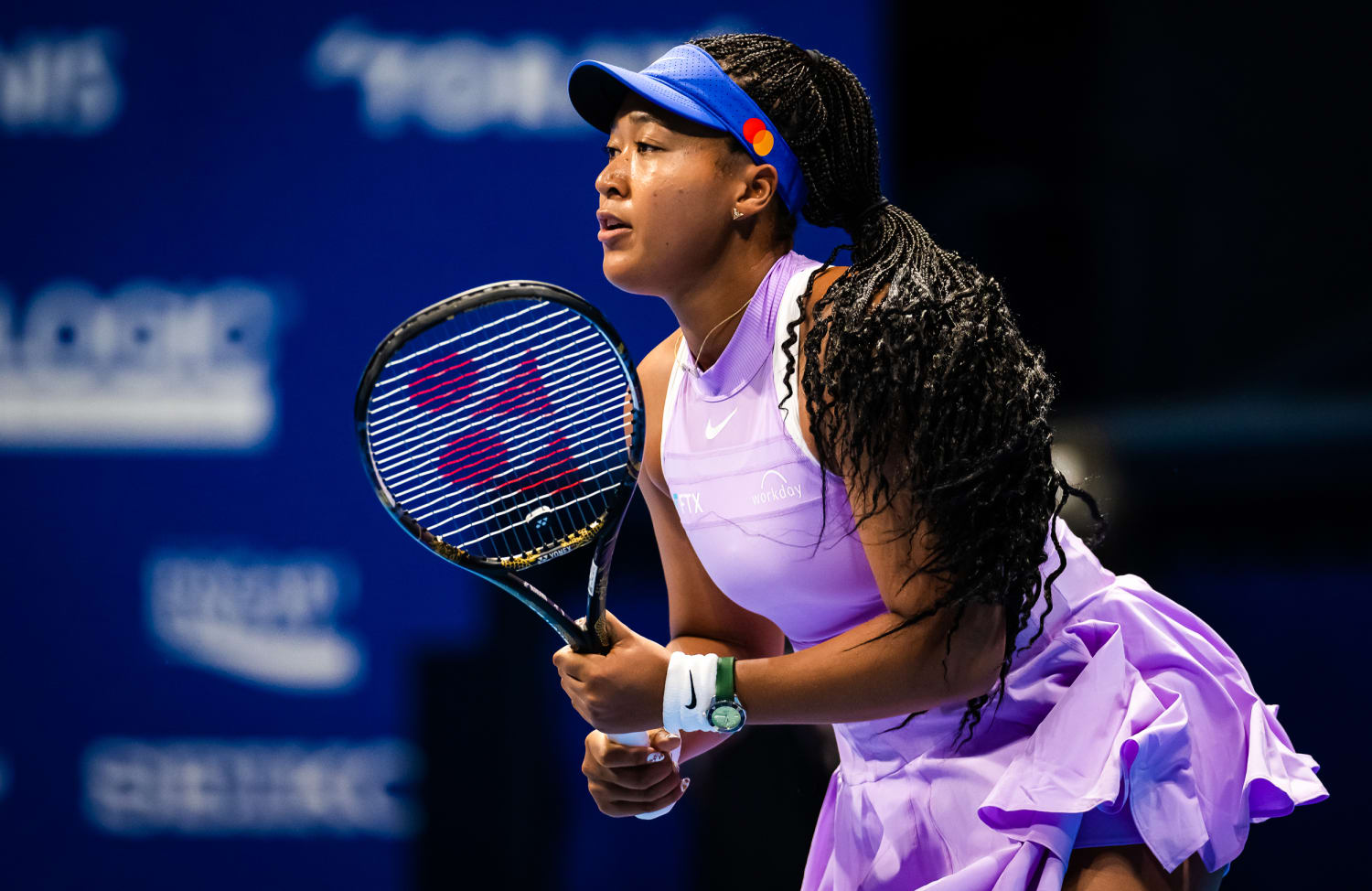 Naomi Osaka withdrew from the Australian Open on Saturday just over a week until the tournament begins.
Osaka, 25, did not issue a statement on the reason behind her decision but it follows a recent rash of withdrawals due to injury last year. The former champion withdrew from Wimbledon in June over an injury to her Achilles, which was followed by forfeiting from the Toray Pan Pacific Open in September citing illness.
She had been set to play a second round match against Beatriz Haddad Maia at the September tournament when she spoke about the news in a press conference, according to the World Tennis Association.
"It's an honor to be able to play at the Toray Pan Pacific Open in front of the amazing fans here in Japan," Osaka said. "This has and always will be a special tournament for me and I wish I could have stepped on court today, but my body won't let me. Thank you for all your support this week and I will see you next year."
Formerly ranked No.1 by the WTA, Osaka has won both the Australian and U.S. opens twice between 2018 to 2021. Osaka made headlines in May 2021 when she announced she would not compete at the French Open, citing anxiety over post-match press conferences.
"I would never trivialize mental health or use the term lightly," Osaka said at the time. "The truth is that I have suffered long bouts of depression since the U.S. Open in 2018 and I have had a really hard time coping with that."
In an essay written for Time magazine, Osaka expanded on her decision by saying she has a good relationship with the media but finds the press conference format outdated. She said she prefers more "peer to peer" interactions with reporters.
"I communicated that I wanted to skip press conferences at Roland Garros to exercise self-care and preservation of my mental health," she wrote. "I stand by that. Athletes are humans."
Osaka returned to the court later that summer for the delayed 2020 Tokyo Olympics to play for Japan. She was knocked out in the third round by Marketa Vondrousova of the Czech Republic, 6-1, 6-4.
Despite the tumultuous year, Osaka finished the 2021 season remaining ranking No. 12 in the world. But after an injury-ridden season, Osaka fell down to No. 42 in the WTA rankings in 2022.