Ofcom has launched an investigation into an episode of Sir Jacob Rees-Mogg's GB News show in which he covered a breaking news story about a court case involving Donald Trump.
The media watchdog said it received 40 complaints objecting to the MP for North East Somerset acting as a newsreader during his State Of The Nation show on 9 May, as politicians are prevented from doing this role unless it is "editorially justified".
The investigation will also look at whether the GB News programme abided by these guidelines when it reported on a civil trial verdict reached that day on the former US president.
"We are investigating whether this programme broke our rules, which prevent politicians from acting as newsreaders, unless exceptionally, it is editorially justified," an Ofcom spokesperson said.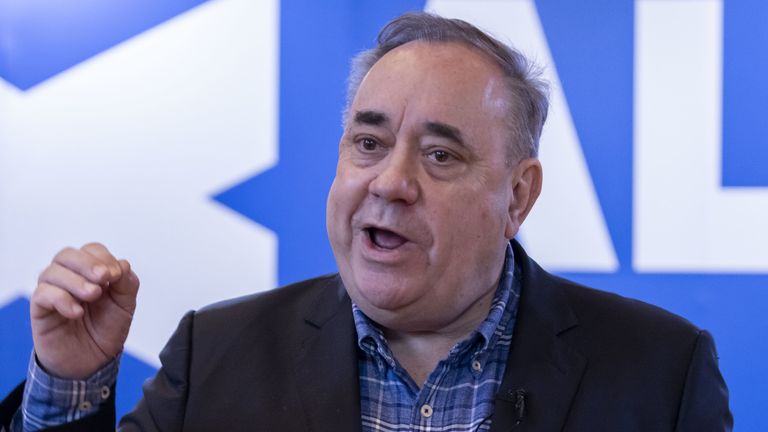 The regulator will also investigate an episode of Talk TV's Richard Tice programme presented by the leader of the Alba Party Alex Salmond on 2 April.
Ofcom said it received two complaints regarding the impartiality of the show, specifically in relation to a discussion on whether the SNP was "holding back the course of independence".
A spokesperson said: "We are investigating whether this programme broke our rules requiring news and current affairs to be presented with due impartiality."
Read more:
Dorries and Rees-Mogg among 10 named in privileges committee report on partygate probe
Salmond disagrees with Yousaf and 'wouldn't describe' Sturgeon as 'Europe's most impressive politician'
The media regulator said it is still investigating an edition of GB News' Saturday Morning With Esther And Philip broadcast on 11 March, which stars the husband-and-wife duo Esther McVey and Philip Davies, who are both serving MPs.
Ofcom rules surrounding politicians presenting programmes were first introduced in 2005.
Click to subscribe to the Sky News Daily wherever you get your podcasts
The media watchdog also said it was conducting new research to "gauge current audience attitudes" into current affairs programmes presented by sitting politicians given the rise in the format.
This report will be carried out by a research agency, with Ofcom aiming to publish the findings later this year.