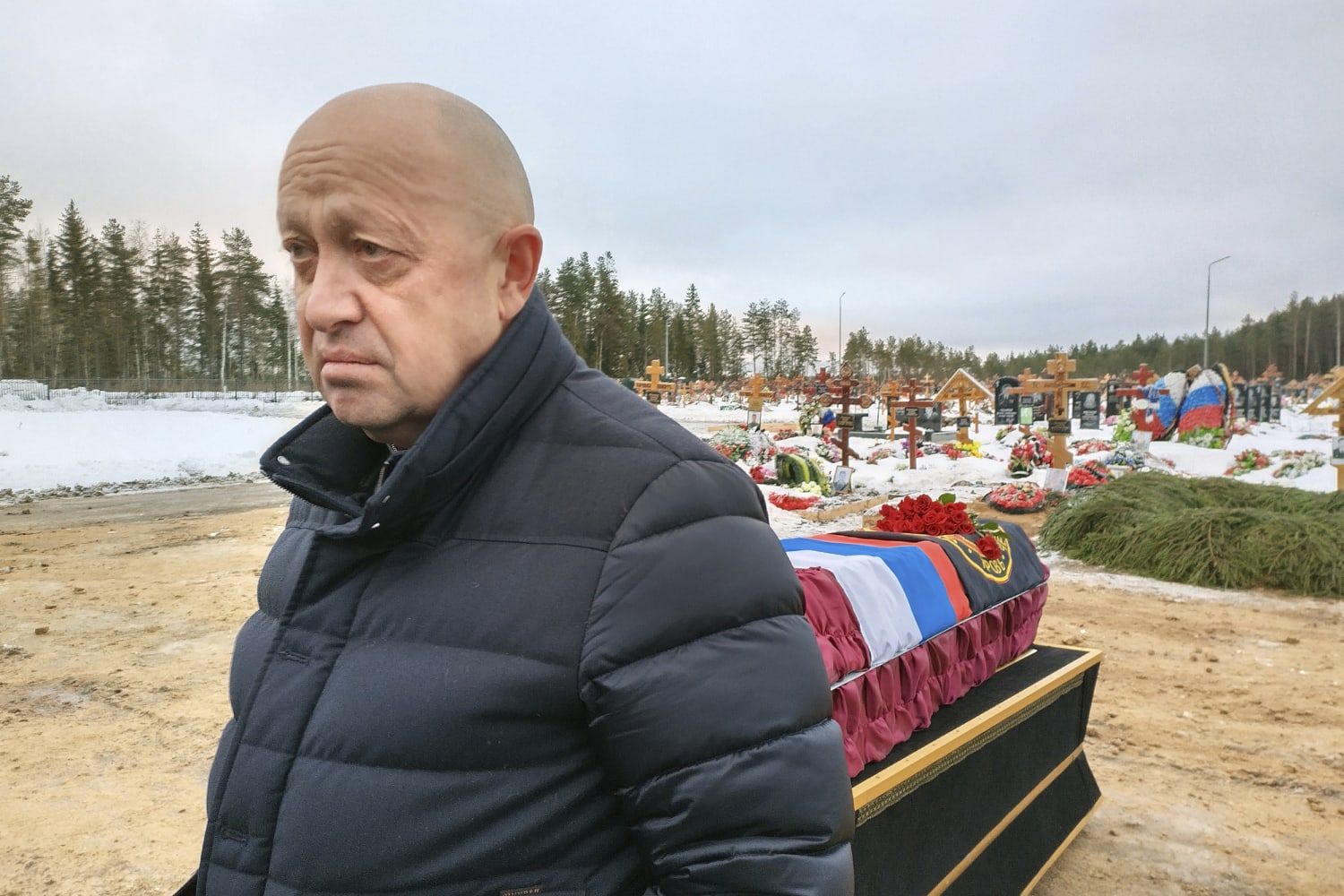 Yevgeny Prigozhin, the founder of Russia's most powerful mercenary group, bade farewell on Thursday to former convicts who had served out their contracts in Ukraine and urged them to avoid the temptation to kill when back in civilian life.
Wagner Group, originally staffed by battle-hardened veterans of the Russian armed forces, has fought in Libya, Syria, the Central African Republic and Mali as well as in Ukraine.
After President Vladimir Putin sent troops into Ukraine on Feb. 24, Prigozhin emerged from the shadows and recruited thousands of men from prisons, offering them the chance of freedom in return for serving in some of the most dangerous battles in Ukraine.
Prigozhin, who has been sanctioned by Western countries for his role in Wagner, was shown in footage supplied by RIA state news agency shaking hands with the first group of convicts who had gained their freedom after serving for six months.
"Don't booze too much, don't take drugs, don't rape women — (sex) only for love or for money as they say," Prigozhin was shown saying to the former convicts, who laughed. "The police should treat you with respect."
"You have learned a great deal — first of all: how to kill the enemy," Prigozhin told them on a bus. "I really don't want you to practise that skill on forbidden territory… If you want to kill the enemy again you return."
The former prisoners, some dressed in black and waving their heavily tattooed hands, were shown being flown out of an undisclosed location that RIA said was in Russia's southern Krasnodar region. One appeared to be carrying a pet of some kind.
Prigozhin, sometimes dubbed "Putin's Chef" for his sprawling catering businesses, is the most powerful of a group of Putin allies who now control what are essentially private armies that recruit top military officers, former spies and convicts.