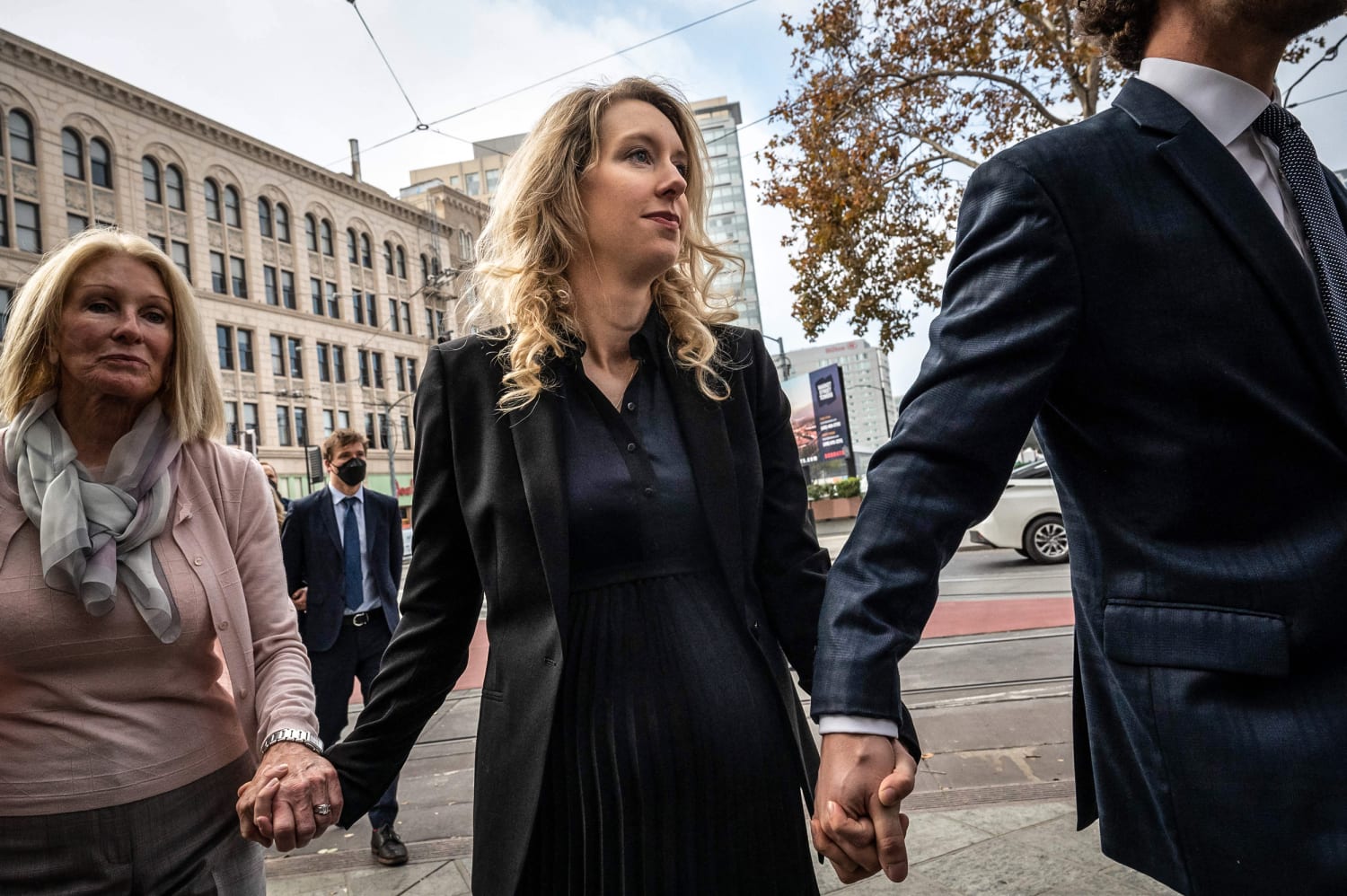 Elizabeth Holmes, the founder of disgraced biotech firm Theranos, bought a one-way ticket to Mexico shortly after she was convicted of fraud last January, a court filing submitted Thursday alleges.
Holmes was found guilty on four counts of lying to investors on Jan. 3, 2022. Shortly thereafter, federal prosecutors allege in the filing, Holmes bought a flight to Mexico departing Jan. 26, 2022 without a scheduled return trip. The U.S. government became aware of the booking on Jan. 23, 2022.
"Only after the government raised this unauthorized flight with defense counsel was the trip canceled," prosecutors say.
The Thursday filing came as part of the government's opposition to Holmes' motion for release from detention pending appeal of her sentencing; in November, a judge sentenced Holmes to more than 11 years in prison.
An attorney for Holmes did not immediately respond to a request for comment.
Holmes' partner, William Evans, also bought a one-way ticket "and did not return until approximately six weeks later, returning from a different continent," prosecutors said.
"The government anticipates (Holmes) will note in reply that she did not in fact leave the country as scheduled—but it is difficult to know with certainty what (Holmes) would have done had the government not intervened," prosecutors said.
The U.S. has a bi-lateral extradition treaty with Mexico. Since 2005, Mexico has deported between 150 and 200 fugitives to face charges in the U.S., according to the U.S. State Department.
This is a developing story.