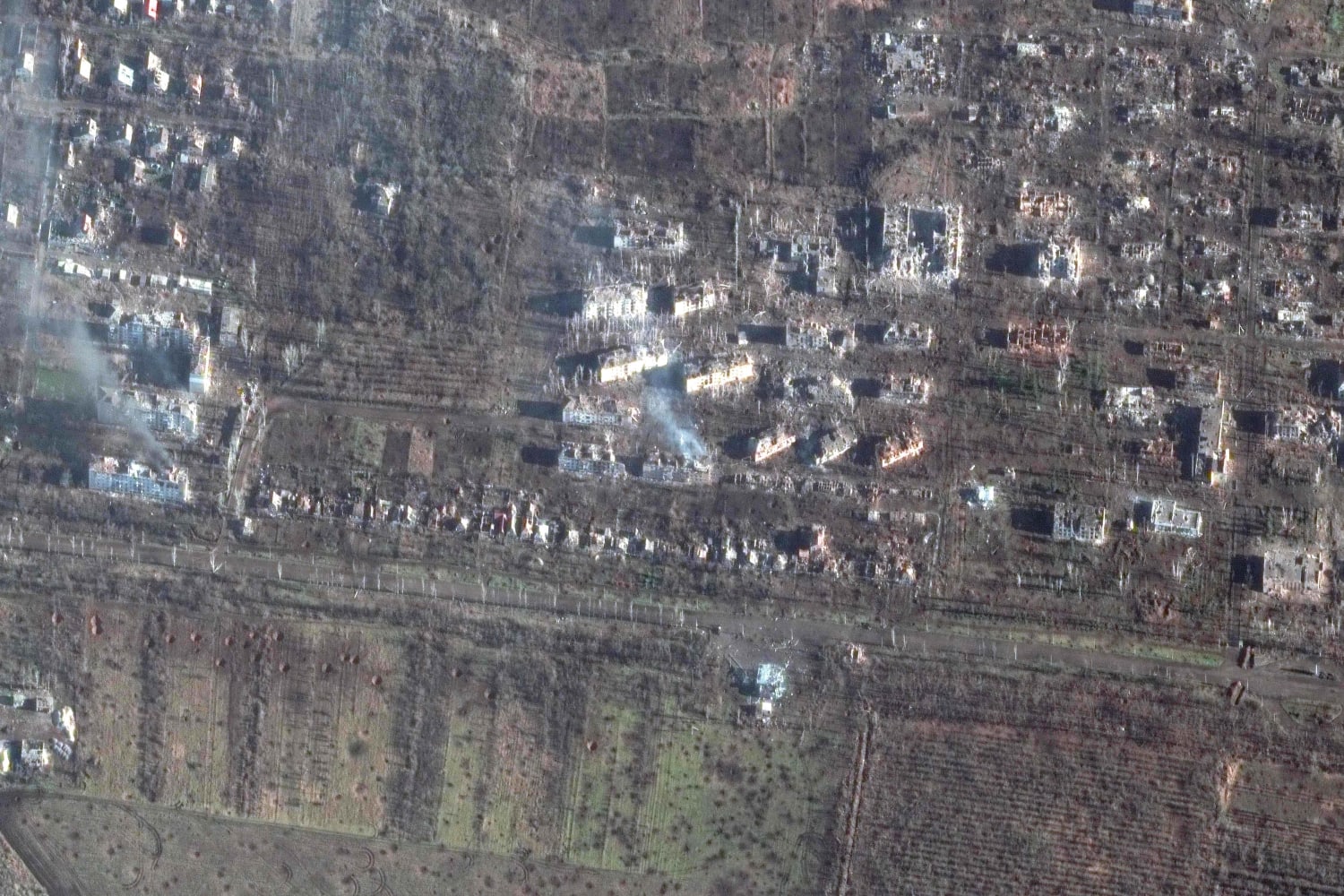 Zelenskyy made a fresh denunciation of what he called Russia's failure to observe a cease-fire it had declared for Russian Orthodox Christmas on Friday and Saturday.
Ukraine never agreed to the cease-fire, which it called a Russian excuse to reinforce troops. Both sides accused the other of continuing hostilities throughout the period.
"Russians were shelling Kherson with incendiary ammunition immediately after Christmas," he said, referring to the southern city abandoned by Russian forces in November.
"Strikes on Kramatorsk and other cities in Donbas — on civilian targets and at the very time when Moscow was reporting a supposed 'silence' for its army."
On Sunday, Russia said a missile strike on Kramatorsk had killed 600 Ukrainian soldiers, but a Reuters reporter at the scene found no visible signs of casualties.
A Reuters team visited two college dormitories that Moscow said had been temporarily housing Ukrainian personnel and which it had targeted as revenge for a New Year's attack that killed scores of Russian soldiers and caused outcry in Russia.
Neither dormitory appeared to have been directly hit or seriously damaged. There were no obvious signs that soldiers had been living there and no sign of bodies or traces of blood.
The Kremlin said it was confident its defense ministry was correct when it said that 600 Ukrainian servicemen had been "destroyed" in the attack. Ukrainian military spokesperson Cherevatyi dismissed it as an "an information operation."
As Moscow's invasion of Ukraine grinds towards the one-year mark, Russia's military is under domestic pressure to deliver battlefield successes.
Hawkish voices have sought an escalation of the war effort after setbacks such as loss of captured territory and high rates of death and injury. Some pro-Kremlin military bloggers criticized the Russian defense ministry claims.
"Let's talk about 'fraud'," wrote one prominent pro-war military blogger on the Telegram messaging app, who posts under the name of Military Informant and who has more than half a million subscribers.
"It is not clear to us who, and for what reason, decided that 600 Ukrainian soldiers died inside, all at once, if the building was not actually hit (even the light remained on).
"Instead of the real destruction of the enemy personnel, which would have been a worthy response, an exclusively media operation of retaliation was invented."
The militaries of both Russia and Ukraine have often overstated enemy losses, while minimizing their own.